Lincoln psychologist provides caring resources to students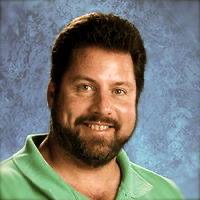 How do you let people know about your work if your job requires confidentiality? This is the tricky predicament for school psychologist Jim Hanson, who, ironically, may be Lincoln's best kept secret. 
For nearly 28 years, Hanson has been working with students who have educational disabilities, such as Attention-Deficit/Hyperactivity Disorder, dyslexia or emotional challenges like depression, anxiety, autism and more. He recognizes that students need mental support and that high school can be a challenging period in many of their lives.
"High school can be one of the most wonderful but also one of the most terrible times in life, so I'm very lucky to be able to support students who are getting through tough times," he said.
With the rise of COVID-19, Hanson has noticed an increase in students that have come to see him. 
"Some of the latest reports from the CDC indicate that anxiety and depression have increased for most teenagers during and after distance learning," he said. "I'm seeing about twice the number of students I usually do, with less time. I will only be at Lincoln three days a week [compared to previous years, when I was at the school full time]." 
Despite the overwhelming amount of new students coming to see him, Hanson enjoys meeting students and inspiring them to overcome their hardships.
"I really like working with students who are going through difficult times," he said. "For me, it's an honor to see how strong they are and to help keep them going."
Hanson requests that students respect the gender-neutral bathroom, as he expresses a fondness towards lesbian, gay, bisexual, transgender, queer, intersex and two-spirit (LGBTQI-2S) students, as well as students of color and students who are new to the U.S. Hanson himself has a husband of 30 years, allowing him to understand and empathize with LGBTQI-2S students. 
"I've noticed that almost all of the students I've mentioned have one thing in common: a great compassion for other people," Hanson said. "I think people who have suffered have a lot of compassion for other people. Respect for what people have dealt with and simple kindness are traits I truly value."
Hanson recommends reaching out to a counselor first for emotional struggles, unless these struggles are related to suicide or self-harm, in which case he encourages students to come directly to him. 
 "If it's a safety issue, then please come down to my office [in the counseling center] and knock on the door, even if I have a sign up [on the door]. If it's not urgent, the most reliable way to reach me is to email me," he said.
Above all else, Hanson wishes for students at Lincoln to make the school a safe and welcoming environment.
"My message to students [is] simple," he said."Be kind."
To reach Hanson, email [email protected], call 503-916-6087 or visit him in the counseling center on Tuesdays, Wednesdays or Thursdays. 
Please note that Hanson is a mandatory reporter for issues such as abuse, suicide or violence when inflicted upon oneself or others, but informs the student before such a report is made. Otherwise, all conversations are confidential.