Review: The Crown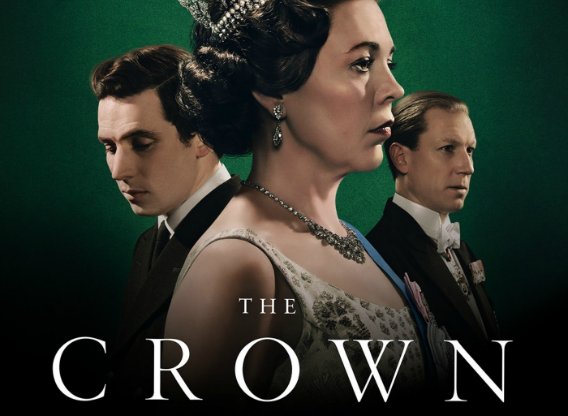 According to The Guardian, Netflix's original series, "The Crown" is one of the most expensive per episode TV shows ever made. It's newest fourth season has received a lot of attention online for its focus on Prince Charles and Princess Diana. But even before the show portrayed the fascinating relationship between the heir apparent and the Princess of Wales, in earlier seasons, it was creating engaging plot lines about the senior members of the royal family. 
"The Crown" offers a vivid look inside the royal family, showing family drama, political scandal and the inner workings of the royal machine. With beautiful sets, costumes and cinematography, the show is just as appealing to watch as it is exciting. Seemingly boring plot lines like the weekly meetings between the queen and prime minister, or Prince Charles' experience at boarding school, are made fascinating by the actors illuminating their characters. Each character's personality is clearly defined and maintained from the first episodes to the last. 
Even the switch of actors in the beginning of the third season did not cause a disruption between the plot or the characters' already defined personalities. The shift from Claire Foy's portrayal of the young queen to Olivia Colman's portrayal of a much more experienced queen is almost seamless, as the queen's established reserved personality is still very much intact. Tobias Menzies, who plays an older prince Philip, and Helen Bonham Carter, who plays an older Princess Margaret, do the same. The most important aspects of their characters' personalities are still clearly shown, while the individual actors modify them slightly to show maturity and age.
Although there is no doubt a focus on scandal in many plot lines, the show never comes off tacky or soap opera like. The high production budget is clearly seen in how well the show has been made. Every set immerses you, from an African safari to the foggy streets of London. The hour long episodes almost feel more like a movie than a TV show, but it's certainly still bingeable if you have the time.
A similar show in the genre, "Victoria," focuses on a different generation of royals. The focus on the relationship between Queen Victoria and Prince Albert in "Victoria" is very similar to the focus of Queen Elizabeth and Prince Philip's marriage in the first season of "The Crown." The biggest difference between the shows is the added focus on political issues and the relationship between the queen and prime minister that is shown in The Crown, but not in "Victoria." For an American audience, the added information about the politics surrounding 1950-1960s England is helpful and interesting, along with still being relevant to present day relations between the U.S. and England.