Exchange student brings Italian flair to Lincoln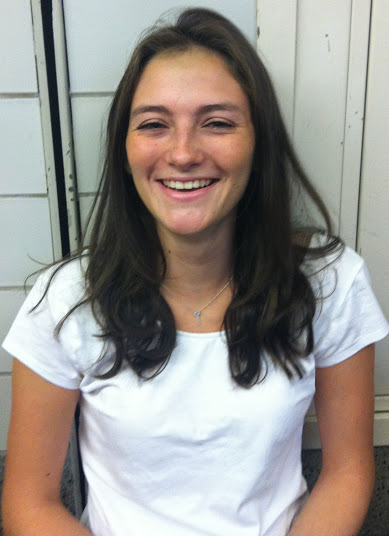 We sat down with Clara, a foreign exchange student from Milan, Italy, to talk about her experiences so far.This is the first in a series of weekly profiles on Lincoln's 11 foreign exchange students.
Q: What's your favorite thing about Lincoln so far?
A: I like how welcoming the people are.
Q: How is Lincoln different from your school in Italy?
A: Your classes are much longer (she laughs).
Q: How does American pizza compare to Italian?
A: It's very different. It's good but you can't really call it pizza.
Q: What's your favorite place to travel in Europe?
A: Maybe Greece.
Q: Have you ever visited the U.S. before?
A: Yes, one time for three or four weeks.
Q: Do you have any siblings or pets?
A: I have two donkeys in the countryside.
Q: What are your post-high school plans?
A: I know I want to go to university.
Q: What's your favorite subject?
A: French
Q: What are some things you would change about Lincoln?
A: The only thing I would change is that lunch is too short, and we probably need some breaks between classes.
Leave a Comment
Donate to The Cardinal Times
Your donation will support the student journalists of Lincoln High School - OR. Your contribution will allow us to purchase equipment and cover our annual printing and website hosting costs.