"The Forever Story" Album Review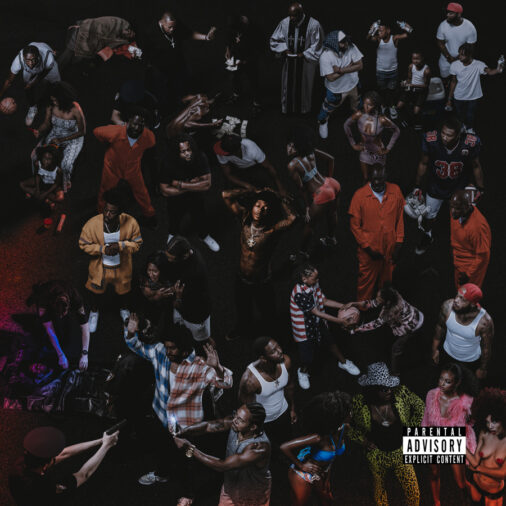 Hip-hop artist Destin Choice Route best known as J.I.D  is from Atlanta, Georgia. "The Never Story," his debut album, was released in 2017. A year before "DiCaprio 2," in 2018.
J.I.D's creative lyricist skills allow him to take any odd sample or beat you give him and turn it into a story. "Forever" follows J.I.D's upbringing in his music career. 
"The Forever Story," consists of samples from the works of Aretha Franklin, The Last Poets and Quincy Jones. J.I.D switches between multiple beats in each song but still manages to piece it all together. 
As a Black woman, I appreciate how J.I.D expresses through his lyrics different struggles that some people of color face. 
In the song, Raydar, J.I.D explores the cycle of trying to reach success for the black community that's harder due to systemic racism. He also explores what people value and use money for as a result of success,  "I know some rappers who paid but broke/Lotta money but you played your soul/You played yourself, you played the role." 
With his lyrics, J.I.D is able to depict experiences known well by many members of the black community. J.I.D discusses issues such as survivor's guilt, superstitions, police brutality and more. 
J.I.D paints a picture for his listeners of the relationship with his six siblings. One of my favorite songs from "Forever"is Kody Blu 31. In this song, he sings rather than raps unlike other songs on the album. The raw emotion expressed through the great instrumentals and vocals makes it stand out against the other songs on the album. 
J.I.D illustrates the message moving forward through challenges In the music video for Kody Blu 31, as he symbolizes the love and connection his family has over the challenges they've faced together. Their family is seen reuniting at his late grandmother's house after they buy it.
J.I.D symbolizes the message by buying the property that belonged to his grandmother that passed away."This is is the centerpiece of my family's legacy, I had to purchase this land to complete The Forever Story," J.I.D expresses on Instagram after releasing the music video for Kody Blu 31. 
"You know it rains for somethin', you know the pain's for somethin'/I hope a change is comin', just keep on swangin' on," J.I.D writes in his first verse of Kody Blu 31. 
I viewed this as a message to keep moving forward through the challenges you face. 
J.I.D showed his great craft and creativity throughout the album making it worth the wait.