Review: Red (Taylor's Version)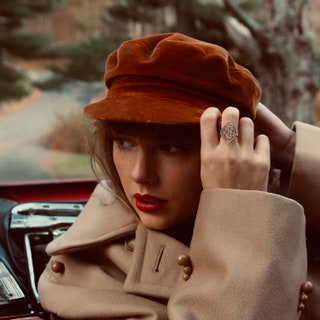 Taylor Swift's long-awaited re-recorded album "Red" has finally come out and it certainly lived up to the expectations of fans such as myself. The 2012 album "Red" had to be re-recorded, like all of her albums under Big Machine Records. Swift had to leave her older recorded albums behind since Big Machine Records did not sell them to another buyer. Swift then decided to re-record her older albums so she could still make money off of them, and the fans could still listen. 
The re-recorded album of "Red" is 2 hours and 10 minutes long with 30 songs including "All Too Well (10 Minute Version)." Swift includes songs from "The Vault." Songs from the vault are songs she had not released on previous albums. "Red" also includes features from artists Phoebe Bridgers, Ed Sheeran, and Chris Stapelton.
"Red (Taylor's Version)" starts off with the track "State of Grace" and ends with "All Too Well (10 Minute Version) (From the Vault)." "State of Grace" is from the original album released in 2012.
Swift is well known for her lyrics and artistry. Many people, especially teenagers,  find her lyrics are relatable. Her background vocals and instruments add depth and clarity to her sounds. In collaborations,the collab artists' vocals always sound good with Swift's vocals, so the songs come together nicely and make them more enjoyable to listen to. 
Her vocals have improved dramatically since the original release of "Red." She is 31 now and was 22-years-old then. I find her vocals have changed for the better, making her songs have a better flow and sound smoother, her voice is very calming.
The song "Message in a Bottle (Taylor's Version) (From the Vault)" sounds like it should be on another album, like "1989." I feel that "Message in a Bottle" would have gotten lots of attention if it were released then because it has the same vibe, beat and tone as some of the other songs on her album "1989" released in 2014. The song is being played on multiple radio stations around the world. 
The re-recorded album has gained lots of attention. The song "All Too Well (Taylor's Version) (10 Minute Version)" has topped the Billboard charts. In fact, it's the first 10 minute song to chart on the Billboard Top 100 since Don McLean's "American Pie (Parts I & II)," which runs for eight minutes, 37 seconds, and was Number 1 for four weeks in 1972.
 In the first 24 hours of their release, songs from "Red (Taylor's Version)" was streamed 90.8 million times, according to Billboard, and have broken several streaming records. Overall, I believe that the re-recording of "Red" is a  great album, and better than the original. The songs from "The Vault" boost the quality of the album dramatically.