Lincoln ski and snowboard team face fewer COVID restrictions in 2021-22 season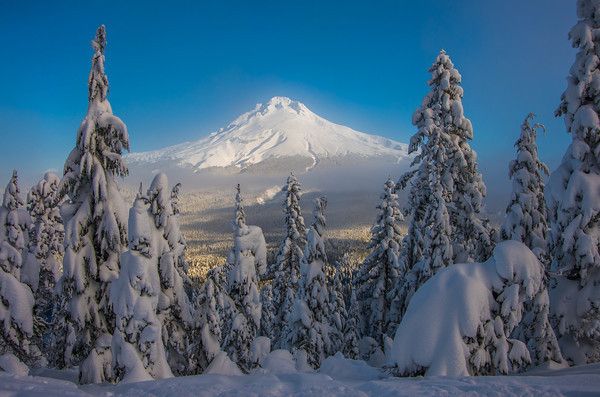 The Oregon Interscholastic Ski Racing Association (OISRA), as well as the Oregon Interscholastic Snowboard Association (OISA), created a new COVID plan for the 2021-22 season. Their intent is to return to as normal as possible while still following Oregon Safety and Health Administration (OSHA) guidelines. 
In a letter to OISRA coaches, president Mike McManus stated that a successful 2020-21 season allowed for more leniency while making guidelines this year, such as the return of events like the Kelsey Race. 
"The biggest advantage is that we have been through a season of COVID and the restrictions that came with it from both a governmental and race hosting standpoint," wrote McManus. "We have seen that this sport can operate safely and efficiently with COVID restrictions."
Senior Lea Kuehnis, a member of the Lincoln Alpine Ski Team, said that OISRA's success last year makes her feel hopeful that the 2021-22 ski season will be safe.
"Last year, [the ski season] worked out fine because they didn't have any COVID spread or any problems even though we had state championships because a lot of other sports had to cancel," Kuehnis said. "This year, our team has the same protocols as last year, which includes wearing masks at dryland, on the team bus and in the lodge." 
COVID regulations at Mt. Hood Meadows, where the ski and snowboarding teams practice, are less restrictive this year. The Oregon Health Authority (OHA) is allowing indoor seating without a time limit in the lodges. Liftees will now be loading four people to a chair from different parties, though masks are still required to be worn outdoors in lift lines and other instances when social distancing is not possible. When it is required for people to wear a mask, it must be worn correctly.
Despite safety precautions, Kuehnis is worried about the potential threat the Omicron variant could pose. 
"The only thing that worries me about the Omicron variant is that they would have to shut down Mt. Hood Meadows if hospitals got to be at capacity," Kuehnis said. "With the Omicron going around, it does increase the risk of COVID spreading around the mountain."