How race-based discussions are held in Lincoln classrooms
While students and teachers report there have been an increase in race-based discussions this year, some students believe the conversations have not been meaningful. 
American Sign Language (ASL) teacher Ben Malbin makes an effort to have these discussions in his classrooms. Malbin is a member of Lincoln's Equity Team and argues that racial equity is crucial in classrooms. He started working on the team soon after he joined Lincoln's staff in 2015, but it had been running for over five years prior to his arrival. 
"I think that racial equity is the most important thing that we can be doing in classrooms to fight systemic racism that exists at every level of our society, in our country and many others," says Malbin.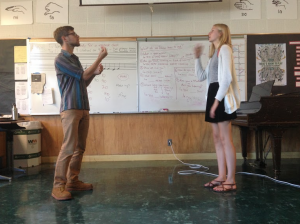 The equity work Malbin refers to includes having discussions about race during class. He says these conversations are frequent in his classes. 
Junior Janiah Casey, a student in one of Malbin's ASL classes, explains what a successful discussion looks like. 
"[When we do have] conversations about race, we have a transition, we have a time to take a deep breath, we have a time to talk it out," she says.
Casey, along with sophomore Siri Izora, are in the discussion-based Critical Race Studies (CRS) 1-2 class.
While Izora and other CRS students sign up to learn more about race-related issues and have discussions, teachers and students do not seem to share that motivation in some of their other classes.
"It seems more like something that we kind of have to do just because it's something we should," says Izora, "but not like people genuinely want to do it or see the benefit of having the conversations in class."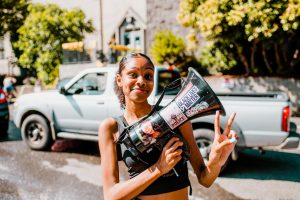 Some students report that class discussions about race move quickly into the day's lesson without any time to absorb possibly triggering information or process their emotions. 
"I feel like teachers cover it, but they don't know how to transition into another topic. And that kind of bothers me," Casey says. 
While these discussions can be difficult to have, Izora believes the importance of these discussions outweighs the discomfort that can come with them.
"I don't think [a race-based discussion] being uncomfortable is a bad thing," says Izora. "I think you're supposed to be uncomfortable when talking about race."
Casey agrees. 
"I feel like [teachers are] more so walking on eggshells, because they don't want to say the wrong thing," she says.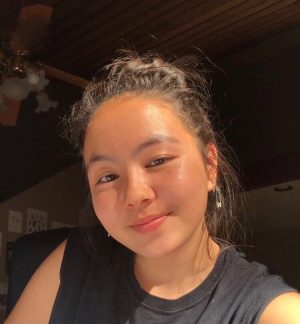 Junior Lia Godino feels that conversations about race are not happening enough, although teachers do try to incorporate these conversations when they can. 
"I think teachers try when it is [applicable], they'll try to make the conversation happen. But I would like to do more of it," says Godino. 
Students suggest that another important step is providing more opportunities for students of color to speak. 
"I think making spaces for students of color to be able to talk about everything that's going on right now [is really important]," says Izora. "There is a lot [going on], and I feel like the conversations aren't happening enough.