Clubs under quarantine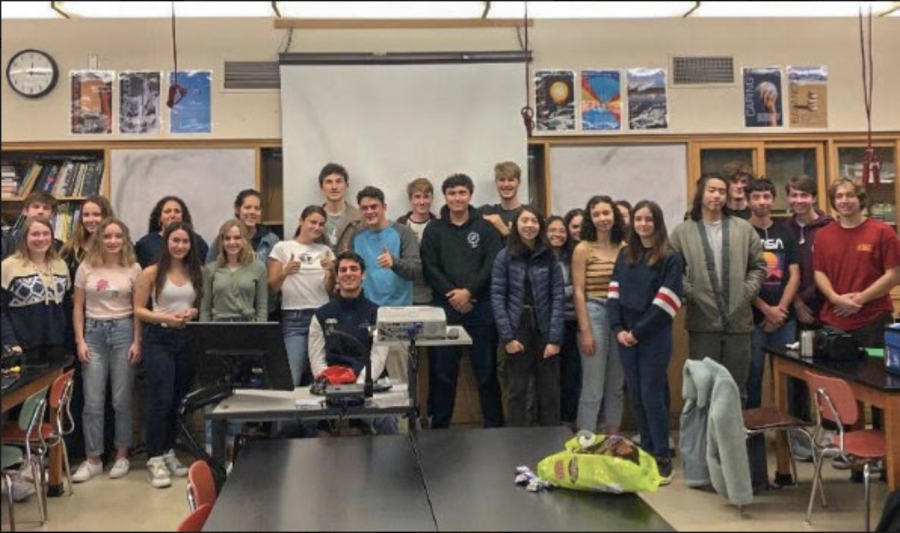 At the start of each school year at Lincoln, clubs—new and old—kick into gear. Despite the pandemic and online schooling, this year is no different. However, some club leaders are concerned about the effects that COVID 19 and other current events may have on activities, attendance and community, especially for newer clubs.
With the consideration of social distancing, clubs have had to make changes to the norm, given their inability to meet in-person.
Alchemist Union, which performs chemistry demonstrations and offers peer tutoring, plans to "use a combination of videos from the past with videos of other experiments found on the internet," according to senior Nikhil Samudrala, one of the leaders of the union. 
Despite this year's challenges, Samudrala remains positive.
"While videos are not as ideal as in-person experiments, one advantage is that we can show a broader range of experiments," he said. "Additionally, Alchemist Union is grateful to have a great advisor, Mr. Watson, [who] has offered to potentially perform experiments at Lincoln for us."
Isabelle Dana, one of the leaders of the Knitting and Crafts Club, also takes an optimistic outlook.
"[Although] it will be harder for the teacher to show what they are doing and harder to see when mistakes are made in order to correct them, being online is beneficial because members do not have to bring their crafting supplies to school or store them there," Dana said.
Concern about attendance is also apparent among leaders. Clubs which have run in previous years hope that they can count on older members to return along with new recruits.
Claire Reynolds, who helps run Key Club, weighed in with her thoughts. 
"Key Club has been at Lincoln for many years," she said. "So far, there have been a handful of returning members, but we hope to also get more new members during the club fair."
Samudrala has a similar sentiment.
"It is possible that turnout will be lower because we will not be able to do in-person demonstrations," he said. "However, I am still hopeful that most members will return based on their previous experience with the club." 
The Knitting and Crafts Club is new this year. For Dana, this adds another layer of concern to attendance worries.
"Since we are new, we aren't well known and cannot… rely on members who knew about us from past years," she said.
The Knitting and Crafts Club is also focused on creating a community, which they worry might be challenging given the lack of returning members.
"Because getting to know one another will be more difficult, members may feel uncomfortable in a meeting in front of a camera with people they don't know well," Dana said. "People may also lose interest in the club if they are unable to connect with others."
Creating a positive environment is something that other club leaders are thinking about, too. Senior Jacob Litton, who started the Cycling Club this year with fellow senior Dennis Liang, hopes to establish relationships greater than just faces through screens.
"Our vision is to build a community that expands beyond club meetings," he said. "Being in the club doesn't necessarily mean simply attending meetings. We hope that members can support each other in different ways such as sharing knowledge and having fun riding together."
Samudrala hopes the same.
"Alchemist Union has always been a friendly [and] fun community," he said. "I don't anticipate that will change this year. However, it may be more of a challenge for everyone to get to know each other in an online format. Alchemist Union is all about making chemistry accessible and enjoyable for everyone, so creating a positive and collaborative environment within the union will be important."