Nine questions for Nathan Watson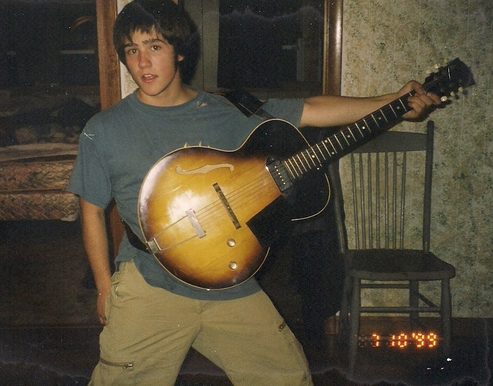 To kick off second semester, we did a throwback on Nathan Watson. He graduated from Hartland High School in Hartland Michigan in 2001 and attended Michigan State University. Watson graduated with a degree in psychology in 2005, but that wasn't enough. He earned another degree in biology from MSU in 2008. He currently teaches IB Chemistry.
What music did you listen to in high school?
I have always tried to have a wide-range of music tastes, but when I was in high school, I was obsessed with punk rock.
What was your favorite outfit or necessary clothing staples?
None really
What was your hairstyle?
For the most part my hairstyle hasn't changed, but I did have a blue-dyed mohawk for a week  when I was 17.
What was your favorite subject?
Psychology and Journalism
What were your extracurricular activities?
Playing music, reading, traveling
What was your most embarrassing moment in high school?
Moment? All of high school was embarrassing.
What was one of your favorite high school memories?
The first band I played in got to perform on a parade float for the homecoming festivities one year. Later, at the homecoming dance, the DJ showed up, and we were asked to perform at the dance. It was a lot of fun.
What was your favorite movie?
"Back to the Future"
Any advice to high school students?
Don't sweat the small stuff.
Leave a Comment