SpeedGolf amateur world champion improves team season outlook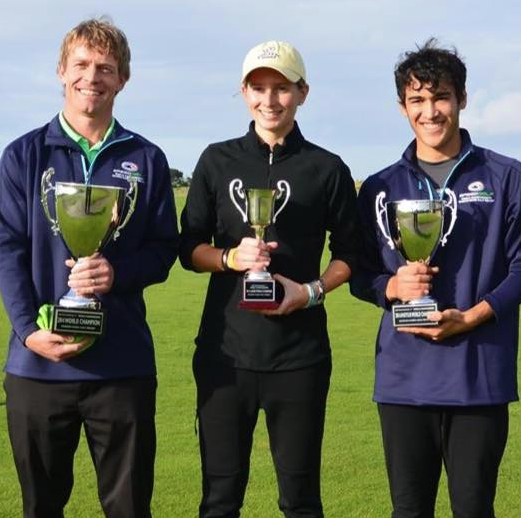 Hang on for a minute...we're trying to find some more stories you might like.
Junior Ben Stickney won the SpeedGolf amateur world championship on Oct. 26 after a successful and speedy round at Bandon Dunes golf resort. This is his second consecutive win, an achievement so rare that he is the only golfer in history to do so.  Stickney finished his round with a total score of 136.07, shooting 80 strokes in 56 minutes, an improvement of one stroke from 2013.
Last year, the tournament was separated by age, but the 2014 tournament was split into three divisions: pro, amateur, and junior. "I actually think I'll be moving up to the pro division in 2015," Stickney said. "I looked at my scores, and if my score was in the pro division, I would have placed higher than my golf instructor Christopher Smith." Other than Smith, Stickney beat 30 people with his low score.
In spite of placing 25th in the pro division, however, Smith still holds the SpeedGolf world record. In 2005, he shot 65 strokes in under 45 minutes for a combined score of 120, the lowest score ever recorded. He did so by using only six golf clubs. Smith has been a teaching professional at Pumpkin Ridge Golf Club for nearly 14 years and is the one who introduced Stickney to the sport.
Stickney says that he is excited for the upcoming golf season. His confidence is based on the team's return to the PIL. In the Metro League, the boys never placed higher than second place in a tournament. This year, he said the team will face new, more difficult challenges in the new league. "Competing in the PIL will give us a chance to compete in the state tournament," Stickney said. "We'll be playing on different, more difficult courses against different teams with different teammates. I think this new year will be a good experience for us and a good opportunity to build the team and its exposure in the school."