The Fifa 15 soundtrack: 13>15>14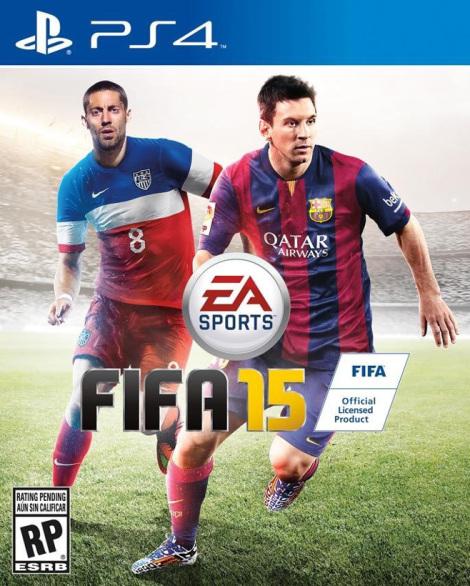 Another year, another FIFA soccer game. Electronic Arts has put months of work in programming to create a video game which, after its release date, has already become the top expected grossing game in Europe. Since it has nothing to do with soccer, the soundtrack is usually overlooked, though it does complement the game interface quite well. The new soundtrack is nice and, as compared to other FIFAs, it's better than FIFA 14 but not as good as FIFA 13.
It's a fact that EA cares immensely about its earnings, which makes me dislike them, though, then again, that is the nature of major corporations in general. However, I do respect the fact that the company helps small and large bands and musical groups alike increase in popularity. This is evident when you take a look at the videos from the group FMLYBND's youtube channel. "Come Alive" is the best song on the entire game, and commenters seem to agree. And despite the channel's mere 2000 subscribers, the video has had over 250,000 views and growing.
As for the soundtrack itself, it's pretty solid. Just as it is supposed to, it provides a nice feel to the game and accompanies the soccer mentality of the game. In addition, it was a tremendous improvement from the previous game's soundtrack. FIFA 14 was a good game in itself, but the music was generally bland. It didn't have a variety of decent songs like FIFA 15 or 13. Instead, it had about two songs which were actually good. The game constantly had me skipping through the extensive library of bad songs until I reached the one I wanted to listen to.
I'm really appreciative that EA stepped up its game this year in the music department. That being said, I do have a couple inquests as to why it should be tweaked a bit.
House music is always a bit controversial, especially when it is placed in a soundtrack where alternative music generally congregates. Adding Avicii wasn't a good idea, simply because all of his music is pedestrian and non-unique, mostly because the tempo of nearly all of his songs is the same. In addition Avicii is famous right now, unlike some of the other artists in the soundtrack. But besides that, the music is pretty near-perfect.
Leave a Comment
Donate to The Cardinal Times
Your donation will support the student journalists of Lincoln High School - OR. Your contribution will allow us to purchase equipment and cover our annual printing and website hosting costs.