Review of "A Charlie Brown Christmas" Soundtrack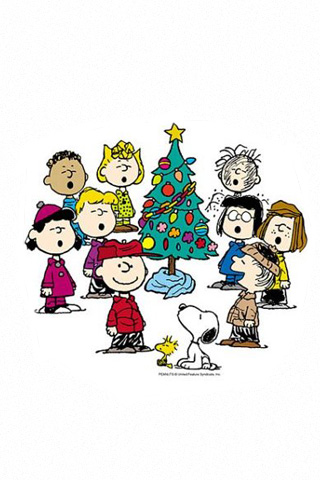 On December 9, 1965, the film "A Charlie Brown Christmas" debuted, featuring the now-beloved soundtrack by the Vince Guaraldi Trio. Written by Charles Schulz and directed by Bill Melendez, this movie is one of my holiday favorites.
The soundtrack, "A Charlie Brown Christmas," includes timeless classics that embody the Christmas spirit. The original 14-song album was remastered in 2012 and again in 2022. Since the initial production, the remasters have had a higher sound quality, making the listening experience even more enjoyable. 
"A Charlie Brown Christmas" is the perfect mix of nostalgia and comfort. The tracks are recognizable to most who grew up watching the movie or have heard the music on the radio. The film, having been run for 57 years and counting, has made an admirable impact on me as it reminds me of childhood holidays. 
I love listening to the 44-minute-long soundtrack when baking holiday treats, cooking with my family, or even doing my homework. It's an album you can play in the background and not feel the need to skip any of the songs. 
Out of all the songs, my favorites are "Christmas Time is Here," "O Tannenbaum" and "Linus and Lucy." They all have an uplifting and cheerful feel to them, with a relaxing melody. Despite most of the album is fantastic, I felt "My Little Drum" was the weakest of the tracks. The background vocals, sung by The Peanuts, didn't positively add to the song. Although the song is still enjoyable, it is not as good as the others on the album. Most other Christmas albums provide the feeling of comfort and nostalgia found in "A Charlie Brown Christmas", but I still believe the 14-song album surpasses the rest. I listened to Spotify's "Christmas Classic" playlist as a comparison and felt the songs were overused and too repetitive.
Modern Christmas music is often overplayed on the radio, like the lyrics to "All I want for Christmas is You" by Mariah Carey, which has been drilled into my brain, whereas "A Charlie Brown Christmas" stands out from the rest. Since most of the tracks do not include lyrics, the pestering repetition included by many modern hits is not an issue.
Overall, I would say this album is a true embodiment of the Christmas spirit, as it provides the listener with feelings of comfort and nostalgia. The relaxing soundtrack is one I would recommend to those yearning for the perfect cheerful and soothing Christmas mix.