Jalen Javurek: Reporter
May 31, 2019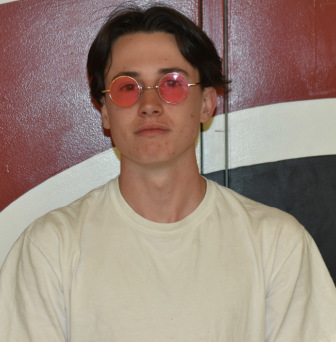 Luke Geist
Most people wouldn't expect one of the best athletes in the state to also be a star in a journalism class.
Then again, not many people have met Jalen Javurek.
Javurek, planning to major in electrical engineering at Western Washington University, started on the Cardinal Times this year with a focus on graphic design.
"I've definitely enjoyed the opportunities to make graphics and to get them places that people can see them, which is not something I can do without being in [the Cardinal Times]," said Javurek. "It's cool to see how that transfers to different mediums."
Throughout the year, he started to broaden his focus beyond the visual side of media.
"I've also enjoyed getting into podcasting, which is not something I've done before," Javurek added. "I really like producing podcasts; kind of just seeing where the vision of the episode is going and planning out what needs to happen next."
Javurek also spoke on how he stays driven while working for an organization like the Cardinal Times.
"This [class] is all motivation-based, and it should be. In my opinion, you can't really motivate someone with a grade. I don't get motivated by grades," he said.
Javurek is passionate about music, plays guitar, and is an aspiring Soundcloud artist. He enjoys the outdoors, such as hiking, running and climbing. He is a star cross country runner, placing 24th at the 2018 Oregon 6A state meet before a stress fracture sidelined him for the 2019 track season. However, he has remained a part of the track team, even through his injury, and has inspired his teammates to be, in head track coach Eric Dettman's words, "the best selves that they can be."
Javurek will run for Western Washington next fall.