Up with people (and photography): Gage Halverson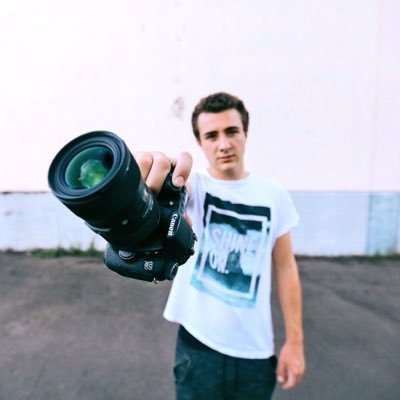 It's not uncommon for high school graduates to take a year off before they dive into higher education. It's even got a name: gap year. But each gap-year students choose to take are a little different  and Gage Halverson's is more than a little different.
Between July and December, Halverson will tour the United States, Mexico and multiple European countries to sing, dance and serve for each community he visits. He will be part of Up With People, an organization that says it promotes "global understanding through music."
"I didn't think I'd have time to do something like this after college," he says, "because engineers are usually hired right out of college. I thought that there wouldn't be a better time to do this than right after high school."
Since his sophomore year, Halverson has had his eyes set on an engineering degree from Montana State University. That plan got put on hold last summer when he visited Florida for the Up With People 50th anniversary. His father Chip had toured with the group in 1976. Some 4,000 people from multiple countries performed. The massive global representation and yet the tight-knit community overwhelmed Halverson.
"Everyone was so excited to see each other again and I could tell that there was so much happiness and community that was built around this organization," Halverson says.
He decided that taking a gap year would be a better option than heading straight to college. In fact, he was so set on it, he applied two days after the reunion.
Established in 1965, Up With People has impacted communities worldwide and built fame in the process. In 1976, the group performed at its first Super Bowl halftime show with over 400 singers and dancers from 24 countries.
Before he eventually travels the United States and the world, he will go through a five-week staging process after which he will be assigned an act, either singing, dancing, or playing an instrument. After this, the U.S. tour will begin, starting in Denver during late July and spanning across Montana, Utah and California. After the month-long tour, he will spend three weeks travelling across central Mexico before flying to Europe to perform in Sweden, Finland and the concluding week in Estonia.
Along the way, he'll update his Instagram with plenty of photos. Every day of the year so far, Halverson has posted a photo captioned "x/366," counting down to the final day of the year and the conclusion of his tour. He sees the posts as a portfolio of memories and a way to show off the world beyond Portland.
"It will be a great opportunity for me to explore the world and give back before I head off to college," says Halverson. "There's no organization like this in the world and I'm so glad I will be a part of it."
Leave a Comment
Donate to The Cardinal Times
Your donation will support the student journalists of Lincoln High School - OR. Your contribution will allow us to purchase equipment and cover our annual printing and website hosting costs.