Football and football- which one gets off on the right foot?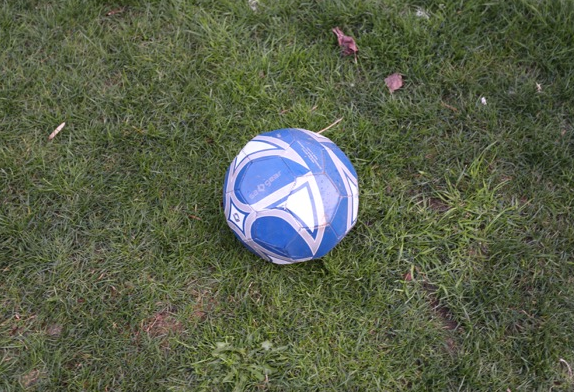 In the past, baseball dominated in American favor. Football surpassed its popularity in 1985. And by the 90's, soccer began to surge, partly due to the creation of Major League of Soccer (MLS).
Football, however, remains the most favored sport with nearly one in two Americans who watch it. But if the halls of Lincoln and the city of Portland are any gauge, soccer's fans will continue to grow, lifted in part by new immigrants to American..
Some foreign-born students at Lincoln prefer soccer to U.S. football. Sophomore Jad Hariri refuses to call his beloved sport "soccer," but instead opts for "football."
"A lot of people see it as slow-paced," but it is actually fast. "It's a cool sport, I like it more than American football," he adds.
Saudi-born, Hariri says association football is overwhelmingly popular in his homeland and "American football" is rarely mentioned. He dismisses it as "a rip-off of rugby."
It's easy enough to find Lincoln students who agree with him. Sophomore Alex Sathler shares a joy for soccer with his Brazilian father.
"We used to play soccer together," he says.
Many children of recent immigrants are spreading the soccer, too. According to Al Jazeera, Latinos make up some of the sport's most devout fans, though soccer is second to the National Football League in popularity.
Indulging the sport's popularity, the MLS will expand from 19 to 24 teams by 2020.
"MLS is sweet. It's spreading popularity in soccer," Sathler says.
He finds the passion for U.S. football "weird,"  but understandable since kids grew up with it.
Slather and some of his friends of European descent prefer the soccer, a more global sport than football, which  they dislike.  
Soccer, also known as association football, is the world's most-liked sport, boasting 3.5 billion fans, Topend Sports reports. U.S. football places ninth with 400 million fans. Nearly one in    two Americans watch pro football, according to the Global Web Index.
Lincoln's location contributes to the fondness of association football. The Portland Timbers soccer team attract followers in the school, notably those with parents from soccer-craving countries.
Such devotion grows as more pro-teams are launched.
Soccer may not be an American founded-sport, but it is rolling through American turf.
Leave a Comment