A look at the upcoming winter season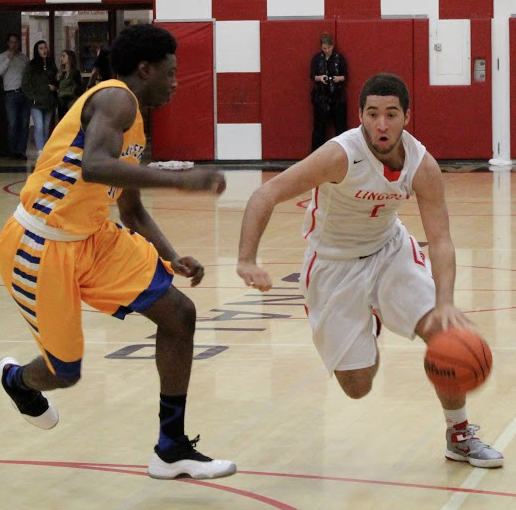 Boys basketball
Boys' basketball saw ups and downs last season. The team had several big wins but, in contrast, crushing losses. No losses, however, had as much impact as the Cardinals' loss in the first round of state playoffs, when they fell to Sherwood by a single point. Their season ended with a 16-9 overall record.
But a new coach and players could transform the team this season.
Coach Patrick Adelman's family name is very synonymous with basketball and will sound familiar to Cardinals. His father Rick Adelman played and coached for the NBA for over 40 years. His brother David coached for Lincoln for several years in the past, leading his teams to four PIL titles and one runner-up finish at state in 2009.
Even though the team lost nine seniors,strong returning players include seniors Jackson Pyle, Nicholas Wolff and junior Jonah Pemberton. Their strong play in previous seasons shows their capabilities and could give the team another chance at shining through in the playoffs.
Girls basketball
The girls dominated the PIL during the 2014-15 season, losing only two games out of 16 in the league. The team beat the national average in field goal percentage, points, rebounds and assists per game.
The girls did lose nearly as many seniors as the boys, but they did lose their powerhouse  Noheaililani Waiwaiole, who averaged over 14 points and eight rebounds per game. The team also lost seniors Gabby Beard, Abby Eakin and Reilly Johnson, who combined for 20 points per game to the team's total.
But with the absence of seniors, the team can make room for rising underclassmen, such as Kate Nichols and breakthrough 3-point specialist Reed Hazard, who earned a starting spot after consistent strong performances. Rakiyah Mullings will play her last year of basketball for Lincoln, coming off of a very successful season. The team of rising stars could be a force to reckon with in the PIL this season.
Ski/Snowboard team
The performance of a ski or snowboard team depends on the quality of the snow on the mountain. So last season, or lack thereof, has cast a dark shadow on this one.
Because of the lack of precipitation and the heat, Mt. Hood Meadows, where both teams compete and practice, opened on the latest date in 82 years. When it did open, the conditions were dismal. Sparse snow on the slopes left several ice patches exposed, which made racing difficult and led to several injuries on both teams, four of which occurred one night last season.
Despite miserable conditions, both sports dominated at state. The snowboard team placed well in several events and  notably, took second in halfpipe squad, a surprise given the team never competed in halfpipe prior to the state competition.
The ski team won state in girls' slalom, giant slalom and combined time. In addition, then-senior Carolina Maienza took first individually in girls' slalom, edging the runner-up by .12 seconds. Although the upcoming season looks bleak as of weather, Lincoln dominated in the harsh conditions of the 2015 season and could very easily do so this season.
Leave a Comment
Donate to The Cardinal Times
Your donation will support the student journalists of Lincoln High School - OR. Your contribution will allow us to purchase equipment and cover our annual printing and website hosting costs.