Boys' golf completes day one of state, prepares for final round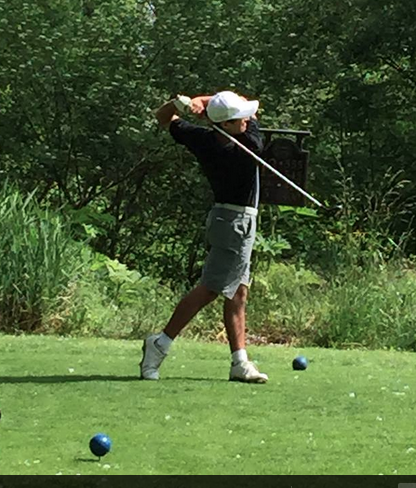 Hang on for a minute...we're trying to find some more stories you might like.
UPDATE: After the second day of competition, the team took 11th place overall and junior Ben Stickney tied for 14th place individually with a total score of 152.
The boys' golf team is in ninth place out of 30 teams with a total score of 328 after its first day at 6A state at Emerald Valley Golf Resort on May 18. The team's current leader is junior Ben Stickney, who shot a first-round score of 76 to tie with three other golfers for 14th place individually. Stickney is looking to improve on the score the next day, though there is some catching up to do. Lincoln was 42 strokes off leader Lake Oswego, and Stickney was seven strokes behind the individual leader Riley Elmes (Lake Oswego). Check in on May 19 to see how the team finishes the tournament.
The rest of the team:
Chris Kappes (junior): T25 (78)
Jonah Pemberton (sophomore): T49 (83)
Henry Green (junior): T82 (91)