Album Review: Panda Bear's "Person Pitch"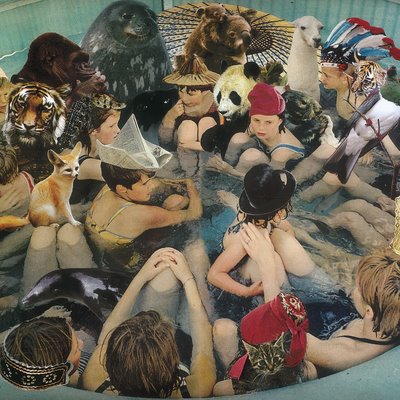 Beginning his solo project and breaking off from Animal Collective, Panda Bear has created multiple experimental albums which focus on the idea of the inner happiness. In his album "Person Pitch," Panda Bear brings some of his most elaborate harmonies and sounds that create a mood of comfort and peacefulness.
The album starts out with the track "Comfy in Nautica" which includes lo-fi tunes in contrast with sounds of a chorus chanting a catchy melody. Both the lightheartedness and high pitched vocal add to the overall effect of the song, and both can be found on multiple tracks in the EP.
Without his other band members of Animal Collective, Panda Bear doesn't seem to be afraid of included more personal sounds and effects in his songs. In the tracks "I'm Not" and "Search for Delicious," Panda Bear seems to be self reflecting and pulling at ideas and sounds from his past experiences.
However, the personal imagery found in each song doesn't detract from the enjoyable sounds that the album presents. In the track "Ponytail" Panda Bear sings harmoniously "When my soul starts growing I will never stop caring." While he talks about himself, the amount of reverb and repetition makes the track both relatable and soothing.
There is also a heavy influence of being connected to the natural world and being at peace with oneself in each track in the album. Whether it's the 'cooing' of the bird found in the track "Bros" or the sound of splashing water in "Take Pills" each track sounds unique while remaining consistent to the theme of the album.
Though it can be experimental at times, "Person Pitch" is an enjoyable and accessible album. Panda Bear doesn't seem to attempt to leave his comfort zone in this album, leaving each song with basic, yet sweet choruses and melodic riffs. While he doesn't attempt to contest his predecessors, Panda Bear provides one of the most enjoyable lo-fi 'feel good' albums of the past few years with "Person Pitch."
Score: 7.8/10