Song of the Week: "Forbidden Voices" by Martin Garrix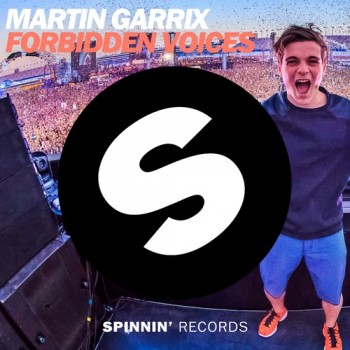 Martin Garrix is back posting again on SoundCloud with his new release "Forbidden Voices."
The song was released on Feb. 6, and the video was posted on the same day, which currently has around one million views. I'm going to say this and I mean it: DJs from the Netherlands are the best DJs in the world, and this new track definitely helps prove my point.
I only wish that he would have released this a little earlier than the 2015 Grammy awards because this could have been a contender for "Best Dance Recording."
I admit that I didn't like his song "Animals," and I certainly do not think it deserved to rack up nearly 500 million views on youtube. This song, however, deserves more views. It is well produced, has a cheerful motif, and, at the end of the video, Garrix thanks his fans for making his dream of becoming a DJ come true.
What I most like about this song is that it is original. His other songs, like "Bfam" and "Proxy," have too much of a club-"ish" sound to them, like traditional house music, whereas "Forbidden Voices" has more of an Alternative sound. A song like this could easily be featured on 94.7 Alternative Portland. I am hopeful that Garrix will continue exploring new lands like he did with this number.
After reaching 10 million facebook fans, Garrix has chosen to give away the song for free. Here's a link to where you can download it: http://martingarrix.com
Leave a Comment
Donate to The Cardinal Times
Your donation will support the student journalists of Lincoln High School - OR. Your contribution will allow us to purchase equipment and cover our annual printing and website hosting costs.