'New Eyes' taking on new heights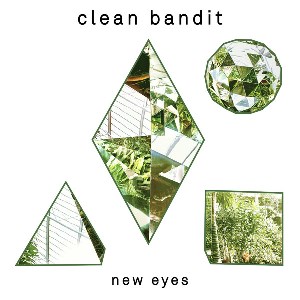 Clean Bandit's new album 'New Eyes' peaked at number 3 on the UK Albums Chart, and sold over 60,000 copies. It was also awarded awarded a silver medal from the British Phonographic Industry. Clean Bandit is a UK-based band composed of Jack Patterson on bass, Luke Patterson on drums, Grace Chatto on cello, and Milan Neil Amin-smith on violin. They rose to fame with their hit single, ' Rather Be' featuring Jess Glyne.
The band's sound is very unique, especially because of the solid string section they have. For example, the intro on 'Rather Be' features a melody played on the violin. They have collaborated with lots of other singers, such as Sharna Bass, Elisabeth Troy, and Rae Morris. The album New Eyes features lots of different singers but all of the songs have the same electronic feel.
The strong beat paired with electronic synths creates the club music that we are all familiar with. After listening to "Show Me Love", a song in their album featuring Elisabeth Troy, anyone would have the sudden urge to get up and dance. And the featured vocalists each have their own distinct sound that fits in with each song.
A great way to start of second semester would be to listen to "New Eyes" and dance of the worries of first semester. The prevalent bass and strong drum beat, along with a subtle piano paired with a loud synth creates an apt setting for a fresh start to school.
Leave a Comment