'We Were Liars' offers mystery, suspense, and romance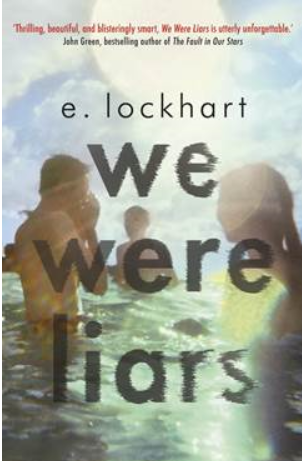 We Were Liars by E. Lockhart is a beautifully crafted tale that deals with first love, family drama and tragedy. The novel tells the story of Cadence Sinclair, a 17-year-old girl who is fond of fairy tales, and who suffers from debilitating migraines. Strangely, Cadence has no memory of the accident that caused them, or of the events preceding it.
Every summer Cadence and her extended family take up residence on a private island called Beachwood. She is joined by her cousin Johnny's best friend Gat Patil. Gat's passion for social justice draws Cadence to him, and before they know it, a close bond is formed.
Eventually the two find first love in their own seeming perfect world. But beneath Beachwood's glittering and luxurious exterior, tensions between Cadence's aunts and mother threaten to break the Sinclair family apart, until a mysterious accident changes everything.
We Were Liars is a romance, a mystery and a social commentary that explores the psychology of the wealthy and the privileged. The novel's strength is that it keeps the reader guessing as it goes deeper and deeper inside one girl's tormented family and her tragedy. Details of Cadence's mysterious accident are revealed piece by piece, until the reader is left with the unspeakable truth.
Leave a Comment