'Taylor Swift 1989' – The spunky songstress tops charts again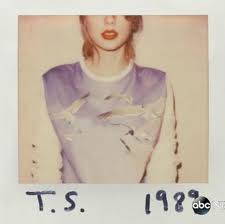 Taylor Swift's newest album "1989" is already number-one on Itunes and has amassed praise on social media from Lorde, Ed Sheeran and even Kelly Clarkson.
Marking the completion of Swift's transition to pop. the album boasts a number of catchy, sassy and unforgettable tracks detailing Swift's relationship woes. While the content of her songs may have stayed the same, "1989" has a distinctly different sound than any of Swift's previous albums. Her number-one hit single, "Shake it Off," showcases jazz-inspired instrumentals and peppy percussion which have quickly pushed it to the top of the charts.
The number-two single, "Blank Space," overflows with melody and clever lines. Swift even alludes to her reputation in the media and her "long list of ex-lovers." The song is both self aware and hopeful, which is what makes it compelling. Many of the songs on the album harbor messages that are both romantic and cynical, and they all feel a bit more mature than any of Swift's previous work. "1989" might be different, but Swift's new sound still feels authentic and stays true to who she has always been as an artist.
Leave a Comment