Senior Jillian Briglia sees poems go online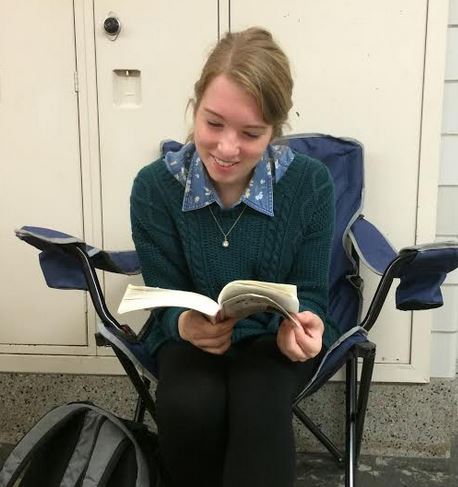 Few students can say their work has been published multiple times, but senior Jillian Briglia can. Her poems, "Cartography" and "Punctuation," have been published in the Eunoia Review, an online literary journal.
 After taking a creative writing course at Marylhurst University, Briglia found herself inspired by a sonic poetry lesson, thus writing "Cartography." She followed this up by writing "Punctuation."
"Usually, I like to have a professor go through and edit my work because there's always something you can learn," Briglia said. "But these poems were a little more personal, so they were a more independent project."
Briglia sent her poems through Submittable, a program that allows users to submit work to organizations looking for new publishable material. "Less and less require a manuscript or work to be sent through," Briglia said. This is becoming a norm in the publishing world, with 27,775 organizations using it, according to a Submittable representative.
Having previously been published in WITS Anthology and VoiceCatcher, getting published may seem easy, but Briglia has had her fair share of rejections. However, that hasn't stopped her ambitions. "You have to keep editing and submitting until you find a journal or publisher that appreciates your voice as an artist," she said.
When Briglia found out she was going to be published again, she was more than thrilled. Shortly after the news about the Eunoia Review, Briglia received two more emails announcing that one of her poems would be published in the Driftwood Journal and two would be appearing in The Camel Saloon, both online works. "Cartography" and "Punctuation" are linked below.
http://eunoiareview.wordpress.com/2014/09/15/cartography/
http://eunoiareview.wordpress.com/2014/09/14/punctuation/