Water polo teams aim for state playoffs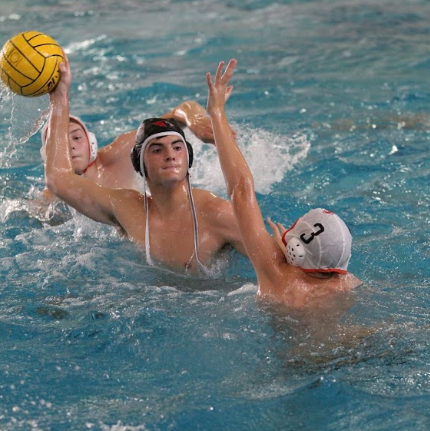 Hang on for a minute...we're trying to find some more stories you might like.
While the rest of Lincoln's athletics are transitioning into the Portland Interscholastic League, the water polo teams will experience no league changes. As a privately-funded club sport, the teams will be playing against the same schools they did last year and plan to place well in their division. Last year, the boys were seventh in state and the girls were second.
Junior Bayley Guy has been looking forward to dominating the competition. "I hope we can place among the top five Oregon teams this year," Guy said. "I believe that through a combination of hard work and determination, we can achieve that goal this season."  It will be a challenge because they will be without star athlete Julian Stark, defender, who will be playing for Pepperdine University in Malibu, California. However, the boys have made up for it by adding a new arsenal of first-year players such as seniors Jeffrey Lynch and Brent Kappes.
The girls are also hoping to achieve high marks. Captain Julia Page claims that the team has gained new-found confidence that players hope will lead them to a third consecutive Metro League championship. "After getting second in the state championships last year, there's definitely a will that's driving us," Page said. "We need to to try and get back into the championship game and redeem ourselves."  The entire starting lineup has gone to national tournaments before and have been playing all year. If they were to win a state title, they would become Lincoln's first team ever to do so.
Both teams have been practicing vigorously three days a week before school starts, working on core and shoulder strengthening. After school, they meet once again practicing swimming, doing drills, scrimmaging, and wrestling. Page is one who truly understands the demanding schedule. "Water polo is one of the most demanding sports out there," she said. "The only way to improve on every skill is to come to practice."