Marjorie Sheiman Reaches for the Stars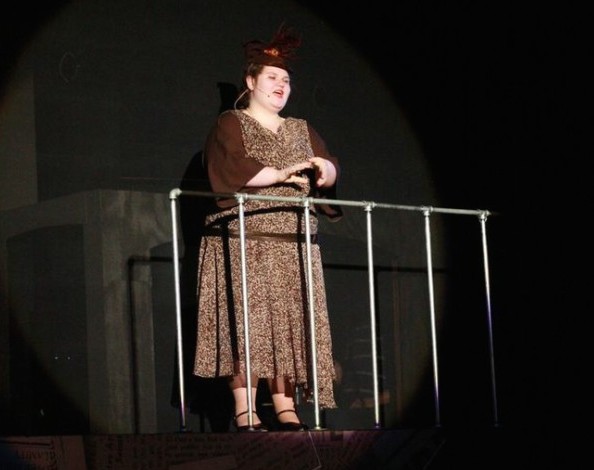 As Lincoln students prepare for life after high school, sophomore Marjorie Sheiman focuses her attention on what she loves to do most: sing. A musical theatre performer since age nine, Sheiman is now discovering other forms of the art.
    "I started choral (operatic) singing last year, and in June I tried out for Portland Youth Choir (PYC) and got in. I went to my first competition in January, and it was hard; I actually cried onstage as I left, but it was definitely a good experience." Sheiman also participated in the solo and ensemble choral competition hosted at Grant High School on March 9 and played the role of operatic Mary Sunshine in the winter production of Chicago.
For the aspiring singer, inspiration comes strong in several performers. "The first time I listened to Cecilia Bartoli sing, I started to cry. Her voice is the most beautiful thing I have ever heard," she said. "Bethany (Schweitzer-Goshorn), the choir teacher here, has also been really inspiring to me. She started singing in high school, just like me, and if I can one day sing like her that would be an incredible accomplishment."
    "I definitely want to go into singing as a career," Sheiman said, regarding her future. "I've been looking into a lot of big name music colleges and some smaller arts schools. When I'm worried about money, I think 'sure, I'd be kind of happy as a doctor, but I'd love every moment of being a singer,' and that makes the struggle worth it."