Laughing Planet Cafe lives up to the slogan "so good, so close"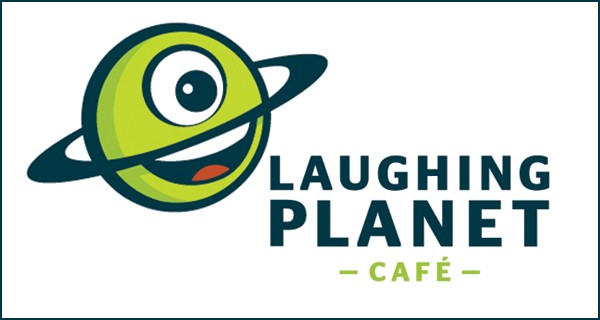 For Lincoln students wishing to adventure outside the realms of Starbucks and Bellagios during lunch, their hopes have been fulfilled. Laughing Planet Cafe has attracted a steady flow of Cardinals with its tasty burritos, veggie bowls, soups, and other entrees.
Some have remained skeptical about the Mexican cafe since its Dec. 23 opening because its current location on S.W. Jefferson has a notorious reputation for going out of business. The last occupant, a frozen yogurt cafe called Irah's, remained in the space for less than two years before closing its doors for good.
Laughing Planet is a refreshing option to add to the lunchtime choices. It may be more expensive than  a $2 slice of Bellagios pizza ("The Classic" burrito runs at $4.59) but they produce quality food that gives Chipotle a run for its money.
Healthier menu options is a demand the cafe has covered. By taking pride in eco-friendliness, the company is able to produce both delicious and nutritious food fresh from local sources. Students may select from choices such as gluten-free, vegan, and vegetarian. One popular item is the gluten-free "Paleo Bowl" which contains grilled veggies, garlic green beans, kale, chicken breast or beef, and chimichurri sauce. While this selection is on the spendy side of about $10, several classmates say it's well worth the money.
The atmosphere of Laughing Planet is friendly and comfortable and the close location easily attracts clusters of customers. "It's barely been open and I already go there at least once a week," Mareka Tsongas, junior, said. Many students who have experienced the cafe echo this thought. In addition, the service is fairly fast. "The longest I've had to wait in line on a busy day is 10 minutes," Tsongas said.
With its increasing popularity, expect Laughing Planet to become a lunchtime haunt for many students. I have been waiting for a cafe like this to open for a long time and am happy to say that it's so good and so close.