Our Past, Our Present, and Our Future
Hang on for a minute...we're trying to find some more stories you might like.
The last time Lincoln won a state championship in boys basketball, Dwight D. Eisenhower was president, gas was 31 cents a gallon, and the top song of the year was "All Shook Up" by Elvis Presley. That memorable year was 1957, and the Cardinals were led to the state title behind their giant 7-foot-tall center, Wade "Swede" Halbrook, A.K.A the "Tower of Lincoln."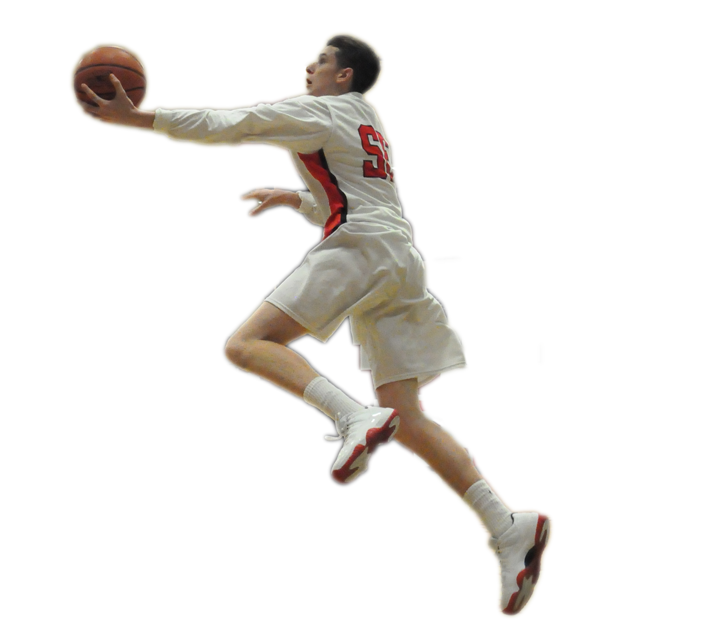 Since then, names such as Gavin Hoffman (1st Team All-State, three times All League), JT Flowers (1st Team All State, four-time All League), Omar Leary (two times All State, three times All City), and Peter Williams (two times All League) have attempted to lead their teams back to the finals. Their efforts and achievements resulted in legacies, and these legacies are represented in the varsity locker room, where framed pictures hanging above lockers shed light on not only their accomplishments, but the history of this admirable program altogether.
Looking at this current season, however, the team dynamic has changed. There are no established stars like Flowers or Hoffman, but rather younger faces such as freshmen Jonah Pemberton and Nolan Bertain.  Key senior and junior players such as Matt Peeler, starting point guard, Tim Graham, starting forward, and Trent Callan, junior shooting guard, stand out, but unlike past teams, there is no single star player.
"Lots of new guys just playing well as a team; unselfish and very team oriented," head coach Sean Christensen said. Assistant coach and athletic director Jeff Peeler agreed. "Compared to the past, since I've been around, this team has more people collectively that can make shots, than any other team I have seen here," he said.
The Cardinals started off the season with six consecutive wins, five at home, while also starting two freshmen. Against Benson, the team spoke to its selfless play by shooting 61 percent and hitting 15 three-pointers with four starters scoring in double digits. "I think this is one of the more deeper offensively skilled team's I've seen," Peeler said.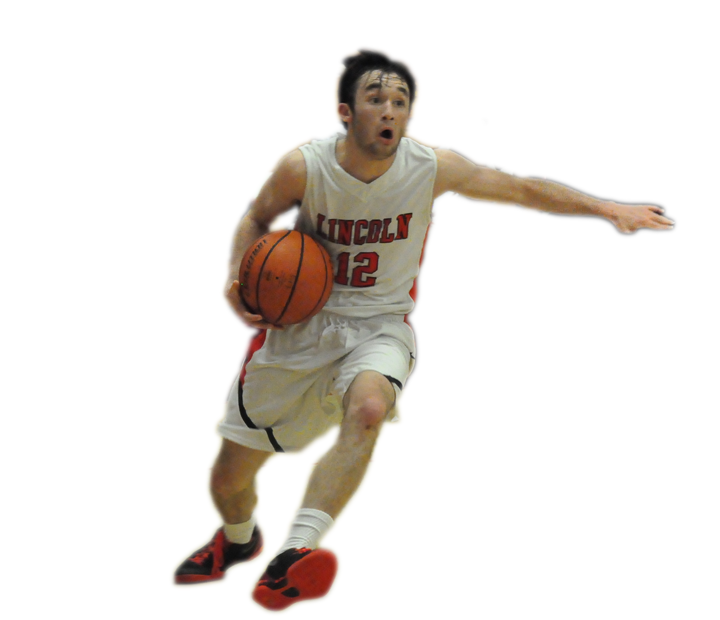 Two strong contributing factors to this early success and excellent shooting are Bertain and Pemberton. The first game of the season Bertain had 24 points in the first half against Forest Grove and Pemberton had seven points. Bertain hit five three-pointers and led the Cardinals in scoring. "I just go out and compete not playing scared or intimidated," he said. "We all have to play on the same court, right? Just go out and play like it's the last game."
In addition to freshman scoring threats, senior guard Tim Graham has also put up impressive numbers. Averaging 13 points a game and three three-pointers per game, Graham has shown that he can score from the three-point line consistently. However, two years ago Graham's name couldn't be found on any Lincoln boy's basketball roster. Early his sophomore year he decided not to tryout. "I just switched sports," Graham explained. "I started playing golf when I was younger, and I think I overplayed the sport. I decided to quit and then I focused on the sport I liked more, which was basketball."
Playing junior varsity last season, Graham continued to work on his game, prepping for his final season. While practicing in the pre-season, Graham shot 1000 times a week and spent hours in the Lincoln gym with teammate Peeler. "We always try to push each other. We are always partners in whatever we do," he said. "We criticize each other because we both care about our future in basketball and being the best in the game that we can be."
Graham started the season off with a respectable eight points, but the next game he more than tripled that total, scoring 25 points. The next three games he continued to score 20 or more points while also hitting 13 three-pointers. "I felt more confident after the first game, more confident in my shooting. Definitely more effective from the three-point line and driving to the hope as well," Graham said.
The team now sits at a 10-5 record and faces three challenging games ahead against South Eugene (Jan. 25), Cleveland at home Jan. 29), and Grant (at home Feb. 25). Currently, Callan is leading the team in scoring with an average of 15 points per game and three three-pointers. Regardless of their impressive statistics, however, the Cardinals are allowing an average of 59 points scored against them. "We need to be consistent defensively," Christensen said, "[and] continue to play as a team. Continued ball movement and confidence offensively, along with communication and physicality on the defensive end, is what we will be working on."
Looking forward, the Cards will begin to shift the focus towards the playoffs. Last season the Cardinals progressed to the second round of the state tournament, losing 70-66 to South Medford. In 2012 the team made it to the quarterfinals, losing 62-46 to Lake Oswego. "I see us having the potential to make it to the championship, but I see our team in need of improvement, just patching up the rough spots," Graham said.
Regardless of having a star player such as Leary or Flowers, it is evident that unselfish basketball along with good team unity is resulting in success. "Our chemistry looks good right now," Graham said, "but we need to make sure we don't get down on one another if we want to continue winning."