Music Review: Mother Mother's 'Inside'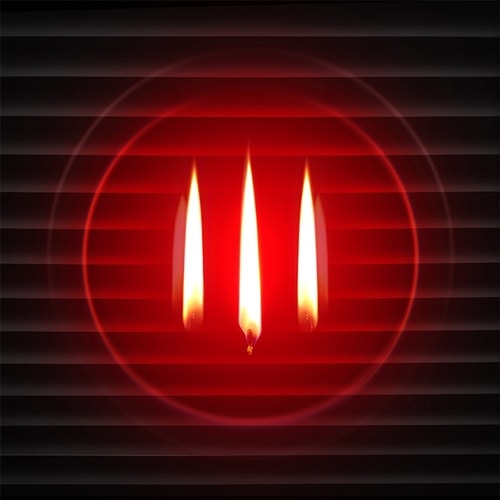 Mother Mother's new album "Inside" was written and released in 2021, during the quarantine. The title is ironic because Mother Mother band members were almost never inside the same room when recording the songs according to Ryan Guldemond, the lead singer of Mother Mother.
Mother Mother canceled a show at the Wonder ballroom in 2021 because of COVID-19. I had bought tickets to that show, but unfortunately found out that it had been canceled when I made it to the venue.. Thankfully, the concert was re-booked for 2022.
The Crystal, owned by McMenamins, has a sprung dance floor. It's great for concerts. Going to see them in concert was quite an experience, it was very surreal and loud the whole time. At the end, Ryan Guldemond ran up and down the crowd with his hands out. 
"Inside" was clearly about quarantine. Even the name "Inside" was chosen because the band was inspired by everyone having to stay inside. These songs in this album have a theme of community during a difficult time, to have everyone feel together as a community and to know that they're not going through quarantine alone. 
Compared to their other albums, "The Sticks," "Eureka," Oh My Heart," "Dance and Cry," "No Culture," "Very Good Bad Thing" and "Touch up," I would say that this album has the most meaning. 
There are 14 songs in the "Inside" album, and a lot of the songs use different instruments. From a string guitar to an electric guitar to drums and bass, they switch out instruments for a lot of songs. However, the main instrument is the vocals. 
Another thing that I really enjoy about the band is the singers. When I think of Mother Mother, I think of their voices and the range in vocals. For a lot of songs, the lead singer, Ryan Guldemond, sings. When they want something high pitch or very low pitch, the lead singer might not be able to do that so they switch out singers sometimes. Usually Ryan Guldemond sings, and sometimes Molly Guldemond and Jasmin Parkin are the lead. However, Molly Guldemond and Parkin are usually the background singers.
Mother Mother is one of the only bands that I feel like still has the rock fans' back. People that want rock get it. Rock bands nowadays are more pop music and cheery. Mother Mother stays classic, like the band Ghost, although Ghost is a more extreme rock band.
On Jan. 24 2022, Mother Mother released their new single 'Hayloft II' in the "Inside (Deluxe)" album. Since 'Hayloft' is one of their most popular songs, they felt the need to finish it with a sequel. This adds to the album because this brings back a lot of fans to their new album, rather than their old ones.
My overall rating is an eight out of ten. The only reason it's not higher is because this album was very different from their previous albums. That's not necessarily a bad thing, but I liked previous albums like "No Culture" and "The Sticks" more because they have more of the types of songs I can sing along to.