Weinstein brought to justice; Lincoln community reacts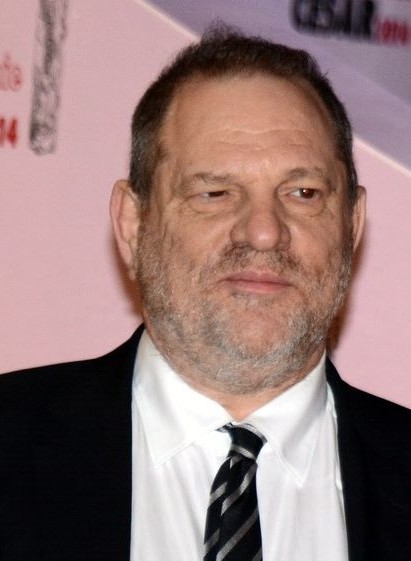 Harvey Weinstein was one of the most powerful men in Hollywood. He is the co-founder of the film company Miramax and the Weinstein Company. He has produced some of Hollywood's top movies– such as Good Will Hunting and Silver Linings Playbook– while helping to shape the careers of the elite directors and actors, such as Quentin Tarantino and Gwenyth Paltrow. The powerful mogul had the power to make careers– as well as break them. 
On Feb. 26, 2020, a New York State jury found the 67-year-old guilty of a criminal sexual assault act in the first-degree and third-degree rape. Although cleared of other even more serious charges, the producer was sentenced to 23 years in prison on Mar. 11.
Recently unsealed court documents, revealed that  Weinstein sent an email where he wrote "Jen Aniston should be killed." This email was in response to the National Enquirer seeking comment from Harvey's camp about false allegations of groping Aniston. Weinstein kept a "red flag list" of people that he was afraid would talk to the media about his behavior and emailed industry power players for support, according to recently unsealed court documents. 
Some SAFER (Students Active For Ending Rape) members who are working to end sexual violence through awareness and education shared their opinions about Weinstein. 
Junior Tucker Davis, a SAFER leader, expressed her initial reaction to the conviction. 
"I felt very jarred. I couldn't believe that he was actually going to jail, but then later came a feeling of indignation when I think deeper about it and what's likely going to happen," Davis says. 
The "casting couch" is a reference to the practice in Hollywood where sexual favors have been demanded by powerful film producers from aspiring actors or actresses who want a role in their production. Davis spoke about this issue regarding Weinstein and rape culture. 
"This culture definitely still exists in Hollywood and, in rape culture, the idea that you owe someone a sexual favor when they're in power is a huge part of casting couch culture," says Davis. "In a bigger picture, casting couch culture plays a huge role in the idea that women owe men sexual pleasure for they are in power and also this implies that it's okay for a person to unsolicitedly touch or sexually harass you." 
Davis had mixed feelings about how Weinstein is typically portrayed in the media. 
"I think the media really only focuses on him more than the survivors which didn't really help educate people on the survivors' trauma," Davis says. "I did, however, see some articles about how his days of silencing his victims are over, which can educate the public a little more about how they felt silenced and robbed." 
Olivia Zeigler, a junior, also shared her thoughts. 
"When I heard about the verdict, it was very bittersweet. On one hand, seeing a rapist and perpetrator of sexual violence sentenced – especially for this length of time – was powerful for me. However, I believe that the way it's been publicized and the verdict itself have been swayed by the amount of press and heat Harvey Weinstein and the #MeToo movement has been receiving. I empathize and fear [for] those whose cases aren't as "important." Additionally, I feel for the survivors who stood up against him." 
Zeigler also mentions the destructiveness of casting couch culture. 
"While I believe more light has been shed on casting couch culture, so many may be more critical of it or working to interrupt it, it and other similar manipulative ideologies will continue to thrive and function as long as we live in a rape culture (which, news flash: we do!). It is dangerous to assume that casting couch culture or any other way that rape culture functions is defeated, gone, or over," she says.