Guest Opinion: Hoopfest shines light on systemic issues at Lincoln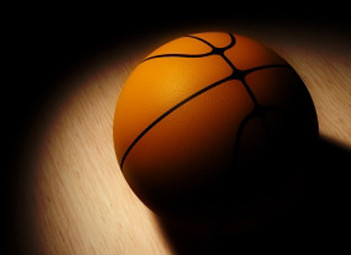 Senior Deja Preusser is the president of the National Honor Society, Black Student Union and Sisters of Color and the Chairperson for Lincoln's Diversity Committee. 
Following my enrollment at Lincoln High School as a freshman, I was immediately shocked by my experience. In addition to my inability to conform to the visual sameness that is abundant in this school (race, clothing, etc.), I found it difficult to embrace the social climate. 
Fortunately, my involvement in sports and extracurricular activities paved an avenue for me to build relationships and foster somewhat meaningful connections, assuaging my fear of assimilation. 
Even after becoming more involved at Lincoln, the atmosphere has always felt and continues to feel like a superficial veil hangs over my commitments to Lincoln and all of its communities. Behind this veil, there is a culture manifested by all and acknowledged by none. A culture founded in misguided obligations and perfunctory actions. A culture that has been undoubtedly perpetuated at the expense of historically marginalized communities (microaggressions, hyper academia, denying accountability, etc.), and a culture that will persist if not addressed, as revealed by my experience as a player in longtime Lincoln tradition and most recent backdrop for physical and emotional altercation: Hoopfest.
While most will reduce the cause of this conflict to be an unnecessary attachment to a mere basketball game, it is that very ignorance which allowed for these incidents to occur. Not only were inappropriate behaviors displayed in a manner that aimed to publicly humiliate others, but an abysmal and disingenuous apology was released to satisfy the conscience of those who abandoned not one, but two opportunities to eradicate this issue. For those of you who are still a bit confused, Lincoln High School ignored an ideal chance to smash the patriarchy. Tragic. 
As a result, this behavior resurfaced in the tournament and the school watched as tensions grew on the court. With every foul that was mistakenly disregarded and every insult that went unnoticed, every attempt was made to continue a game that never should have started. While people on the court were forced to defend their friends and family, their morals, and themselves, Lincoln had a choice. And instead of intervening to ensure the safety of students involved, Lincoln chose to watch.
Although I recognize that Lincoln has provided me with an abundance of new and positive experiences, Hoopfest has lifted the veil. There is no escaping a more pragmatic understanding of my involvement here; my safety is jeopardized, my presence is tokenized, and my voice is belittled. In spite of this, Lincoln has taught me one of the most valuable lessons of my life: taking action is a lot more valuable than simply watching others do it.