Seniors' tips for applying to college
The Common App. Test scores. Personal essays. For seniors, these words are all too familiar. Applying for college is something that many students go through. They must decide where to go, how to go about applying, and which majors to choose, all while balancing their current grades and social lives. Although college is an exciting time, making such a decision can be overwhelming and difficult for many.
Many seniors have submitted their Early Action applications in hopes of getting into their first choice school. More still are in the process of turning in other applications. Seniors Cara Iwanaga and Marshal Xu, both highly accomplished students, have provided some pointers for those navigating the college application process. School counselor Christopher LaCarruba and college counselor Kristen Miller of College Bound and Ready college consulting services have also shared their professional insight.
Self-reflection.

As a college counselor, Miller works with students to find what they're looking for in a school, by "help[ing] the student understand themselves and be confident in choosing schools that will support them best, as opposed to doing what other people tell them they should do and where they should apply." 
Xu also tells us that with the events in our life, there "lies a story [we] can tell the colleges' admissions officers that demonstrate your character and personality."
Utilize school resources

. Iwanaga recommends talking with Career Coordinator Shannan Fasold, who "

will provide you with all the answers and support you through the process."
Ms. Miller suggests that students "[t]ake advantage of as many career-related learning experiences as possible, push [themselves] to lead an activity where [they] have an interest, and visit campuses to learn about the different experiences colleges have to offer as well as what they are looking for in applicants."
Visit schools.

Xu recommends to "check out the student environment, sit in on a few classes, talk to some professors," and "really think about if [we] can imagine [ourselves] there."

Set time aside/ Start early.

Iwanaga reminds students that

"applying for colleges is extremely time-consuming so it is important to be patient and take your time when completing your application." She also explains how "by doing them in the summer, [we] have more time to thoroughly complete them without the added stress [at] school."

Create a plan

. Mr. LaCarrubba often asks students "[w]here [they] see [themselves] five years from now," and recommends they "create a road map to get there." He also suggests to "always have a backup plan."
Students today are applying to many more than one or two schools.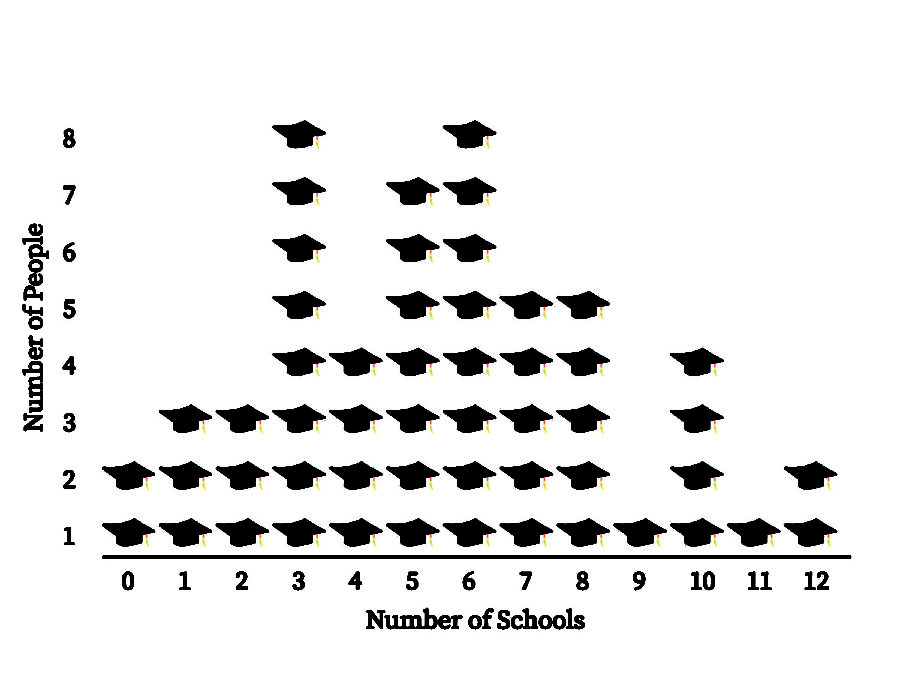 A key aspect of college applications are extracurriculars, and if you're struggling to check this box, Xu and Iwanaga have some suggestions. As an overarching message regarding out-of-school activities, Xu reminds students that "[c]olleges do not only want to see where you have spent your time, but they want to know how you spent your time and if that activity was meaningful to you." College counselor Ms. Miller emphasizes the importance of "finding something you are passionate about and exhausting all resources to explore it, grow it, and/or improve it."
Xu participates in many of Lincoln's clubs, including Math, Chess, Alchemist Union and Science Bowl. Additionally, he has participated in valuable competitive learning experiences such as Boys Nation Senator, a selective program that sends two boys from each state to Washington D.C. for a week, as well as Saturday Academy's Apprenticeships in Science and Engineering program which "pairs you with an expert in the field for a Summer to conduct research for a position that you specifically apply to."
Iwanaga is also a member of many Lincoln clubs such as National Honor Society, Model United Nations, Environmental Justice Club and Bottles to Burritos. She also spends much of her time participating in Lincoln sports from football to basketball to track and field. Iwanaga also utilized coaching opportunities at NIKE HQ.  Programs that simulate real-world learning atmospheres are useful not only for resumes, but also to get a feel for life after high school. 
Although it can be easy to get caught up within the process, Xu reminds students not to stress and that "where [we] go to college is not as important as how [we] spend [our] time there." Indeed, the colleges with the highest measures of so-called performance are the ones with the highest rates of stress and anxiety. Above all, students should remember that they should look at how their ideal college can be best suited for oneself, not how one can mold themselves to best fit the school.
Leave a Comment
Donate to The Cardinal Times
Your donation will support the student journalists of Lincoln High School - OR. Your contribution will allow us to purchase equipment and cover our annual printing and website hosting costs.