Softball hits targets in up-and-down season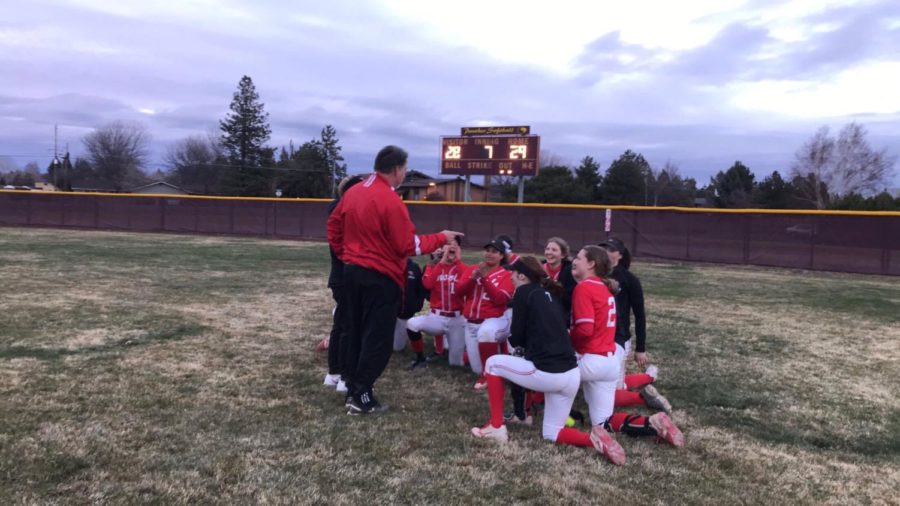 The Lincoln softball team kicked off their season with losses against Parkrose, Lake Oswego and Ridgeview, but bounced back with a four game winning streak, beating Summit, Southridge, Redmond and Grant. The team is ranked 30th in the Oregon Schools Activities Association (OSAA) and have played 17 of 24 games with a winning record of 10-7.
Because it has been raining during practice time after school, the team has had lots of practice in the batting cages: a strong point for this team.
Batting "has saved us in a few games and it's something we've worked at a lot since our field practices get cancelled because of rain," says Lily Gaitan, a freshman.
Although it rains frequently, not all the games get cancelled or rained out.
"It's very difficult to execute in the rain," says Gaitan, "So we're practicing at perfecting our skills no matter what weather."
One highlight of the season so far was a comeback that lasted 3 and ½ hours, during a tournament in Bend, Oregon over Spring Break. At one point, Lincoln was trailing by 12 home runs in the 4th inning against Summit High School, but came back to win the game 29-28. Bailey McCormick, a Junior, hit three home runs including a grand slam. These comebacks make for exciting games that have lots of energy and action.
"Some exciting games were beating Summit 28-29 and beating Southridge 5-3," says McCormick, "since [Southridge] is coached by Christina Archambault and Meghan Laughlin, the varsity coaches at Lincoln last year."
When Archambault and Laughlin left, Page Mesher, a long time Lincoln Little League coach of current softball players, stepped into the position.
"No team perfect but we have a great group of girls who really like playing together and are dedicated to the game," says Gaitan.