Senior publishes book, available on bookstore websites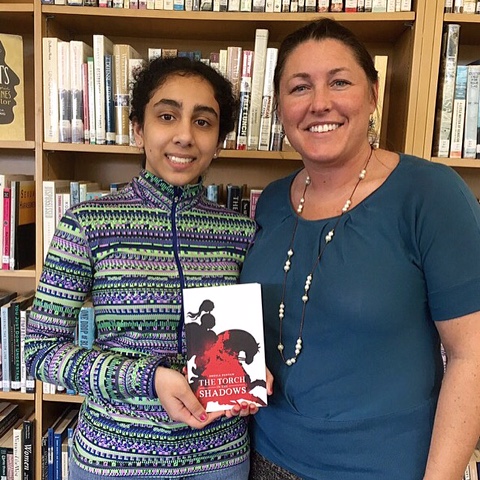 Hang on for a minute...we're trying to find some more stories you might like.
Lincoln senior Sheila Panyam has published a fantasy novel, called The Torch in the Shadows. Shown here with librarian Stephanie Thomas, Panyam's book is on the websites of Powell's and Barnes and Noble, as well as on Amazon.
"It's a story about perseverance, heroism, and courage that examines what it means to truly know who you are," Panyam told The Cardinal Times. "At the end of the day, the book invites its readers towards introspection that I hope will resonate among lovers of the genres of science fiction, fantasy, and adventure alike."
Check it out here or the next time you visit the bookstore.
Note: This story previously stated that the book is available in bookstores. It has been corrected.