Netflix Pick Of The Week: 'Twin Peaks'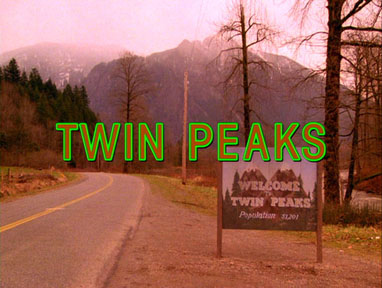 Filmed in forest-thickened Snoqualmie, Washington, David Lynch brings a classic mystery show that will keep you interested from start to finish. The television series focuses on the murder of small-town prom queen Laura Palmer. The shock of the case being labeled as a "murder" in the town brings forth the quirky yet specialized FBI agent Dale Cooper to lead the investigation. Being from out of town, agent Cooper has to deal with understanding the culture of Twin Peaks and the small town royalties of drinking black coffee and having a slice of pie every morning.
Unlike other mystery shows, Lynch constructs a set of characters who all seem like they played a part in Palmer's death. There are also episodes which allow viewers to familiarize themselves with the other townsfolk as Cooper works to crack the case. The drama that follows the murder leads to conflicts within Palmer's family and the horrors of living with a cold-blooded killer.
Unfortunately the show, which aired 1990-91, ended before Lynch wanted to reveal the actual murderer, so the last episode leaves viewers with their own interpretation of the killer. With its sci-fi esque charm, "Twin Peaks" became popular as soon as it was released and still holds some of the most memorable dialogue and characters out in television history. Critically acclaimed for its take on a mysterious case with loose ends, "Twin Peaks" provides a drama that delivers in every aspect that captivates viewers as they begin to unravel the mystery for themselves.