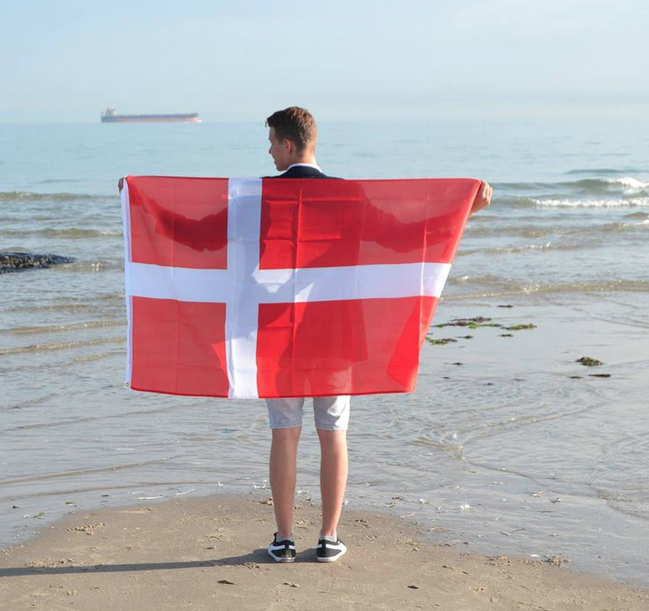 Jakob Kock stands at the end of the line of exchange students at the welcome back assembly the second week of classes.  Koch, 16,  is a senior from Denmark spending this year at Lincoln as a part of the rotary exchange program. He is from a city called Ravnshoj in Northern Jutland, an arctic region of Denmark.
"I have always been interested in exchange," says Kock. "I am also a big NBA fan and I was interested in the American culture."
        He went to school at Brovandeskolen, but is looking forward to new classes at Lincoln.
         "The biggest change from my old school is definitely the Lincoln spirit," Kock says. "At my old school, there was almost none."
In Portland, his home away from home is with with Keira McNeil. He visited Mount Hood with his host family for Memorial Day weekend.
The Dane is proud to be playing as a wide receiver for the Cardinals. In fact, he had never played football before this year.
         "I am most excited for playing football, making friends and experiencing the American high school life I am injured right now so I will not be playing, which is a bummer," Kock says. He tore his hamstring during practice and has been out for a week. But it hasn't dampened his expectations. "I expect I will play many games before the season ends," says Jakob. When Kock recovers from his injury and takes the field, catch him wearing number 20.