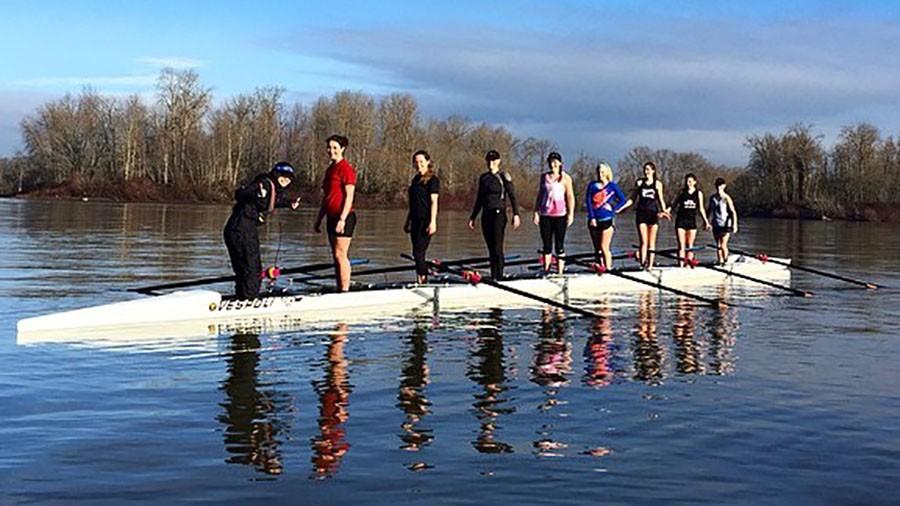 Sammy Gold
In  anticipation for the 2015 racing season, rowers took to the smooth waters of the Willamette River Jan. 22. "The goal of this row was just to get the kids accustomed to rowing in a boat again," head coach Nick Haleysaid.
Each boat traveling from the dock by the Eastbank Esplanade to Ross Island. Along the way, coaches had their athletes engage in drills that focused on one specific aspect of the rowing motion. On the way back to the dock, the coaches told the rowers to kick into high gear. The three boats (eight-person, four-person, and two-person) raced up and down the river until the coaches were satisfied with their performance.
"The practice was hard but I was just glad we got out there," said sophomore Paolo Bifulco. The team's first regatta is a  scrimmage with Lake Oswego Community Rowing on March 15.
Caption: The girls boat stands up in the sun during the row on Sat. Jan 22.