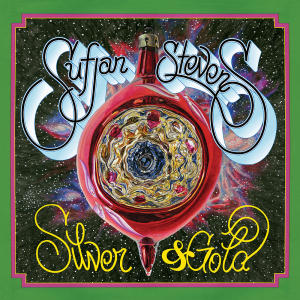 It's not common for a critically acclaimed songwriter to release a Christmas album, let alone two of them with over 40 songs each.
In his latest holiday album, "Silver and Gold," Sufjan Steven's brings elements from his former albums and mixes them with Christmas songs that have grown stale over the years.
Even with familiar tunes and lyrics, each song feels fresh and many risks are taken to change up old holiday tunes such as "Have Yourself A Merry Little Christmas." The changes add depth to each track, making them familiar yet abstract to listeners.
One of the standout songs is "Up On The Housetop," where Stevens adds a chorus shouting "Who wouldn't go?" along with hand drums. Though they may seem out of place, these additions change the flow of the song, making it intriguing to listen to, since an entirely different sound is expected.
Another great track, "Lumberjack Christmas/No One Can Save You From Christmases Past," brings the folk sounds that Stevens is renown for and also includes the upbeat melodies found in most classic holiday songs. Stevens even includes a classic rock Christmas song with "Mr. Frosty Man," which takes ideas from old rock bands such as "The Velvet Underground."
Stevens is one of the few musicians to have enough talent to make a Christmas album with 58 tracks that doesn't bore after repeated listens. Whether it's his banjo rendition of "Auld Lang Syne," or his self-written electronic masterpiece "Christmas Unicorn," Stevens is able to bring a creative twist to seasonal songs that is perfect for the upcoming holiday.