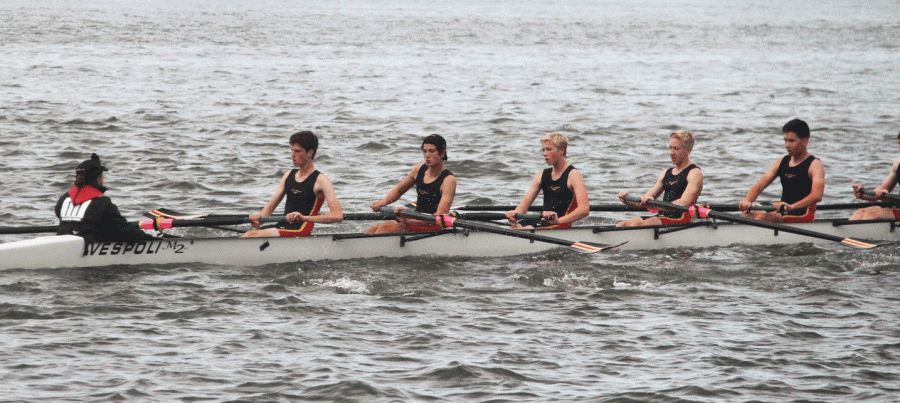 Rose City rowers pushed through the rain on the Willamette River during the Portland Fall Classic regatta Oct. 24.
The varsity men's boat placed fourth; finishing with a time of 16:48. In separate races, the second boat was sixth after hitting a buoy earlier in the race course; they finished with a final time of 17:37. The third boat was second in their race, becoming the most successful Rose City boat of the season, finishing with a final time of 17:27. The women's first varsity boat placed fourth in their race in 18:45. The second boat placed fourth in 19:57, and the third boat, also placed fourth in 21:15.
The third varsity boat has been taking the Northwest by storm."I don't know why, but they just seem to get it done," said Max Sullivan, junior. "It's all about intensity," said 3V coach Ben Rice. "You can't pace yourself, you need to have the confidence that you can finish the race faster than you started."
The three novice men's  boats placed fifth, tenth, and 14th out of 15. The three novice women's boats placed second, eighth, and 14th out of 14.
The next step for Rose City Rowing is to prepare for the Frostbite Regatta on Nov.1 and the Head of the Lake Regatta on Nov.2.