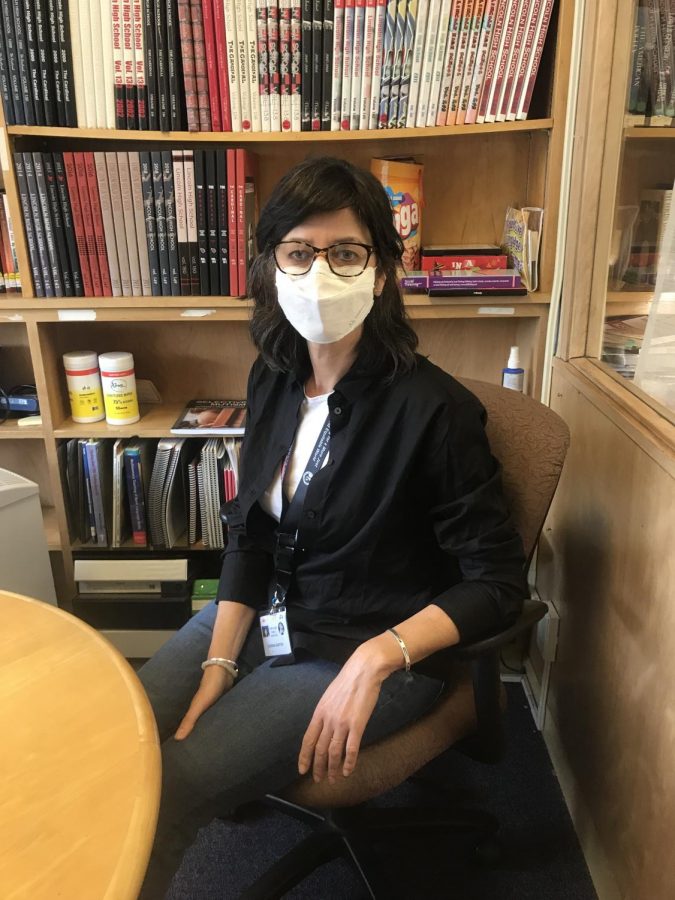 Lia Althouse
Bozena Barton, Lincoln's new speech and language pathologist, grew up in Poland, by the Baltic Sea. She has also lived in Sweden and Australia. 
She immigrated to the United States with her family when she was in the third grade, inspiring her to pursue a career in language. 
 "I was often an interpreter for my non-English speaking parents and saw the difficulties they encountered as well-educated adults with a communication difference," she said. "They were sometimes treated as less than, mocked or simply not understood, which deeply affected their self-worth and willingness to engage in daily life. I wanted to help others feel confident in their communication, even if it doesn't fit the expectations of society."
Barton describes her job as working with students to enhance their communication skills so they can feel confident in and proud of their unique voice. She says she first observed Lincoln as "huge and overwhelming," but noted that she was excited to be around young people this year. 
In her spare time, Barton enjoys hiking and making ceramics. She is a self-described "dog mom/walker, foodie, travel junkie and anatomy nerd." 
Barton encourages Lincoln students to enjoy the ride as much as they can.
"Try to remember that there's a whole world outside of high school," she said. "You'll all find your place in it eventually."