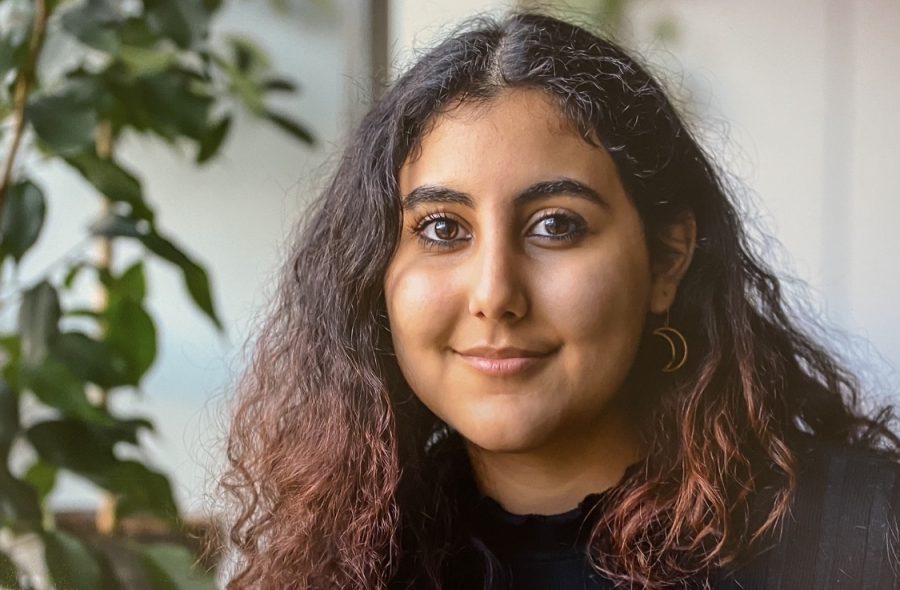 Photo courtesy of Ella Mashroutechi
When Ella Mashroutechi reflects on her time at Lincoln and on The Cardinal Times, she looks back fondly on the friendships she made and the lessons she learned. 
Mashroutechi joined the Mass Communications class as a sophomore based on her counselor's recommendation. In her junior year, she joined The Cardinal Times staff as a reporter and photographer. 
"I got really passionate about writing and journalism and it felt really amazing to put in the work into an article and then see it get published," Mashroutechi said. "I was hoping I'd get better at writing and expressing myself with words, which ultimately happened." 
As a senior, Mashroutechi became the paper's managing print editor. She supervised section editors, edited articles, communicated with the editor-in-chief and worked on the layout of the paper. 
Looking back on her three years on The Cardinal Times, Mashroutechi feels especially proud of the work she and her classmates were able to produce during this school year. 
"The paper this year took a big turn. We tried our best to improve it [from last year] and I think we [did]," she said. "We published some really great pieces, thanks to our amazing writers." 
Mashroutechi values her fellow writers and will remember most the friendships that she made. Her favorite memory is a trip the staff took to Anaheim, Calif. to attend a high school journalism convention. 
"When we went on a school trip, we got to go to Disneyland and we had the best time," said Mashroutechi. "We really got to bond as a staff and it felt really cool."
Fellow senior and former Cardinal Times Editor-in-Chief Evan Reynolds says he's grateful for Mashroutechi's hard work and dedication to the paper. 
This year, Mashroutechi, Reynolds and current Editor-in-Chief Cole Pressler were responsible for most major editorial and content decisions in The Cardinal Times. 
"Not everything worked, but I can't stress enough how much none of it would have worked if it hadn't been for Ella," Reynolds said. "She was really the one able to keep things grounded and focused– and she was also definitely the best at managing deadlines and keeping reporters on task." 
After spending time studying journalism, Mashroutechi says she's learned a lot, but the most important lesson she has learned is the importance of honest journalism and good writing. 
"Being on a newspaper staff and seeing the production process and actually doing it has made me appreciate writers and journalists around the world," said Mashroutechi. "It's also made me realize how much the journalism industry is in danger due to the current political environment we live in, locally and globally, and what it could mean if we stop being honest as journalists and abandon our own integrity."
Mashroutechi plans to attend Portland Community College in the fall to major in Business Administration with a possible focus in marketing. She is also interested in Art History and writing. After attending PCC, Mashroutechi hopes to transfer to another school outside of Oregon. 
As for the future of The Cardinal Times, Mashroutechi is optimistic. 
"I'm so proud of all the editors and reporters I've had the chance to work with," she said. "I just hope the other students that take over keep on putting in the care and effort that we've all put into the work and make sure the legacy stays true. Go Cards!"