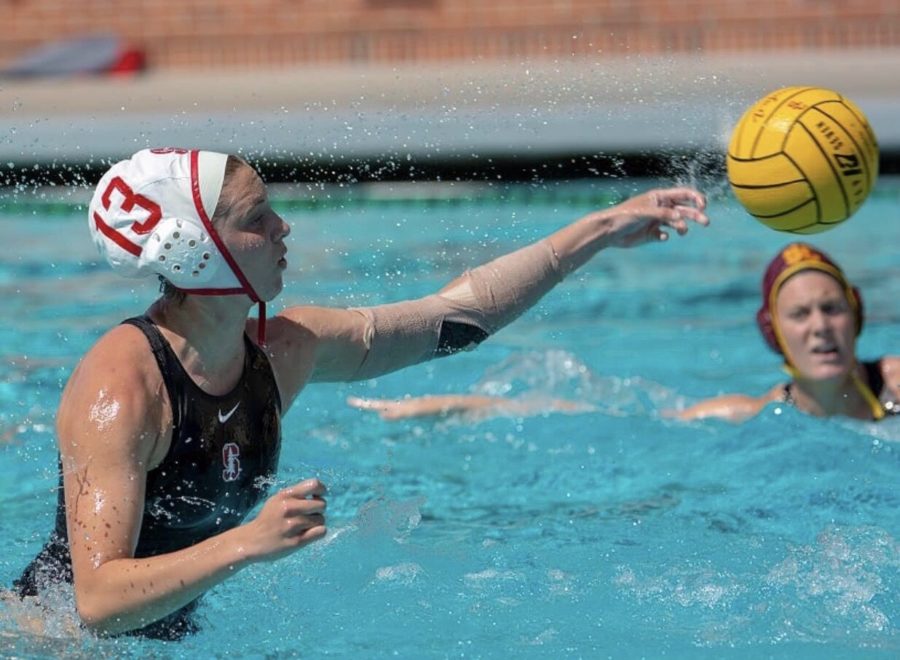 Photo courtesy of Madison Berggren
Very few people have won an NCAA Division I national championship. One of those people is Lincoln's new water polo head coach, Madison Berggren.
Berggren took over the reins of Lincoln water polo after the departure of former coach Mike Byrd, who moved to New Jersey this summer.
Berggren grew up in Tualatin, OR, where she was a three-time state champion and two-time state MVP for Tualatin High School's water polo team. She also podiumed at the OSAA Swimming State Championship in both the 50 and 100m freestyle races before graduating in 2015.
"I also played at various age levels in the USA National Team system, winning my first World Championship before the start of my junior year of high school," said Berggren.
Berggren then went on to play water polo at Stanford as a four-year-starter. She was on Stanford's NCAA Championship-winning team twice, in 2017 and 2019 as a sophomore and senior, respectively. During her freshman and junior years, they placed second.
Outside of the pool, Berggren majored in political science.
"Doing athletics in addition to academic responsibilities forces teens/people to mature and develop time management skills. I think these are really important in addition to the skills that come from learning how to communicate effectively to coaches and teammates," said Berggren.
In her short time at Lincoln, Berggren has taken note of Lincoln athletes' strong work ethic and motivation.
"Lincoln athletes are very driven," she said. "They all seem to continually want to improve and strive to be better than their opponents. I love their competitive attitudes."
While the girls' water polo team has started off with a winning record this season, unlike the boys' team, Berggren hopes for a midseason jolt that will lead both teams to future success.