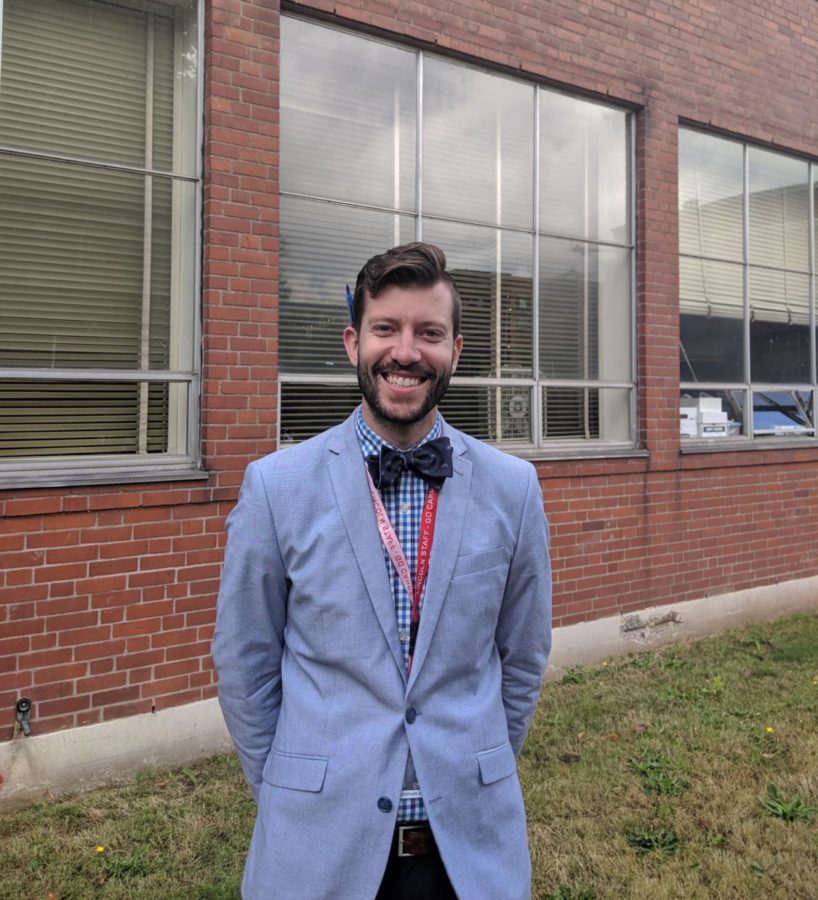 Photo Courtesy of Archie Barnes
Since starting his career at a charter school in Queens, New York nine years ago, Chris Brida has been working in the field of education. In his freshman year of college, Brida and his professor started a non-profit company that sent used textbooks to university students in Tanzania. After working in Queens, Brida spent seven years teaching in Baltimore before coming to Lincoln as its new vice principal. 
Asked to describe himself in 15 seconds, Brida called himself "responsive, dedicated and incredibly caring for students"; someone who is "very comfortable with meeting new people" and dedicated to finding the answers to various questions. 
"I really, genuinely, am interested in meeting kids," Brida says, "and understanding their interests and the things they like. And sort of using those relationships as an important part of the admin work I do." 
Over the summer, Brida was tasked with improving Lincoln's system efficiency. Readers may have noticed that they received their locker more easily this year. That's all thanks to Brida, as he successfully shifted the locker-assigning system to a completely digital plane. Before, the school would rely on a stack of papers and binders in the back of the office. Now, everything is organized and stored by the touch of a hand. 
"I think that sort of what I'm looking for is areas of improvement in … [making systems] more efficient," Brida says. "I'd rather work smarter, not harder." Brida wants to continue to revolutionize many of the systems here at Lincoln, describing how "students are so technically savvy now; [their] systems should echo that. It shouldn't be the education of the 1970s anymore, it should be the education of the 2010s and now soon to be the 2020s."
On top of his busy schedule as a Lincoln administrator, Brida enjoys hiking, talking to students, and using computers, a seemingly natural fit for the job.
"[Lincoln's student body] is incredibly driven. And I think that any sort of big ideas that sort of come from this school are most always student-led. Just as a collective. It's an incredibly motivated group of students." 
When asked to describe the nature of education, Brida put it simply. "It's not really about what the admin wants or what the teachers want. It's about delivering a message and giving a voice to students."