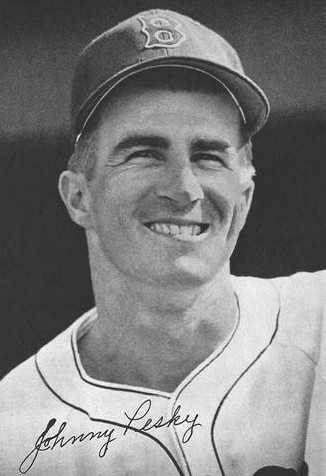 Photo courtesy of Wikimedia Commons
Lincoln High School, originally Portland High School, is an establishment rich with sports history. The school has the most Olympic athletes of any high school in Oregon (including multiple gold and silver medalists). This month, the Cardinal Times asked readers to vote on who they considered the greatest athletes that Lincoln has produced.Here are the summaries of the top five's accomplishments.
Marie Davis: 1991-1995
Marie Davis competed for Lincoln in cross country and track and field. Along with winning the cross country state championship in 1992, she ran the 1500 and 3000 meters at the state track meet a total of eight times, never finishing below third and winning each race twice. Her 9:53.59 3000 meter run is still in the OSAA's top ten all-time. In college, Davis ran for the University of Oregon distance program, where she won the Pac-10 3000m championship and received NCAA All-American status. While Davis's 1500m school record was eclipsed by senior Kyla Becker last spring, she still holds the school 3000m record. Marie currently works with the Lincoln track and cross country teams as an assistant coach.
Johnny Pesky: 1934-1938
Johnny Pesky (born Johnny Paveskovich) played in 1,270 MLB games in 1942 and from 1946 to 1954 for three teams, most notably with the Boston Red Sox, who he played with for seven of those ten years. Over his MLB career, the shortstop and third baseman had nearly 1500 hits and was an MLB All-Star in 1946. Pesky was inducted into the Boston Red Sox Hall of Fame in 1995; his No. 6 jersey was retired by the Red Sox in 2008.
Mickey Lolich: 1954-1958
Mickey Lolich won the 1956 OSAA baseball championship with Lincoln as a sophomore. He had a 17-year MLB career (1962-79) after graduating from Lincoln and struck out over 2800 batters. Lolich's greatest accomplishment was winning MVP of the 1968 World Series after his Detriot Tigers overcame a 3-1 game deficit to beat the St. Louis Cardinals (only the third team in history to do so). Lolich pitched three complete games, winning them all. His best performance was in Game Seven, battling Hall-of-Fame pitcher Bob Gibson. Coming off of only two days of rest, Lolich put up eight scoreless innings. He persevered through the ninth, leading the Tigers to their third World Series title. Lolich remains the last pitcher to win three games in a World Series.
Jim Grelle: 1951-1955
Jim Grelle was the fourth American ever to break the four-minute mile barrier. He won back-to-back 880-yard run championships at the OSAA State Meet from 1954-55, breaking the State Meet record by almost two seconds. he ran under legendary track coach Bill Bowerman at the University of Oregon, where he won the NCAA championship in the mile run. Grelle briefly held the American mile (3:55) and 2-mile (8:25) record, set in 1965 and 1963 respectively. He also won the gold medal in the Pan American Games, placed eighth in the 1960 Olympic 1500 meter run, and won a USA Outdoor Track and Field Championship as well as two USA Indoor championships. He is the only Lincoln track athlete to be inducted into the PIL, U of O, and Oregon State Sports Halls of Fame.
Kendall Johnson: 2005-2009
Johnson was the driving force behind Lincolns dominant girls' soccer teams of the mid-2000s, leading them to back-to- back state titles in 2007 (with an undefeated 18-0-0 record) and 2008 (17-0-0) as a junior and senior. She was a 2008 ESPN First Team All-American, a two-time Gatorade State Player of the Year, three-time all-state honoree and two-time PIL Player of the Year. The team was ranked third nationally in 2007, and second nationally in 2008. During the team's championship runs, Johnson scored a total of 29 goals and provided 26 assists, winning team MVP as a senior. Johnson played for the United States' U20 and U23 national teams. In 2010, she was part of the CONCACAF U20 Women's' Championship team and also played at the 2010 FIFA U20 Women's World Cup.