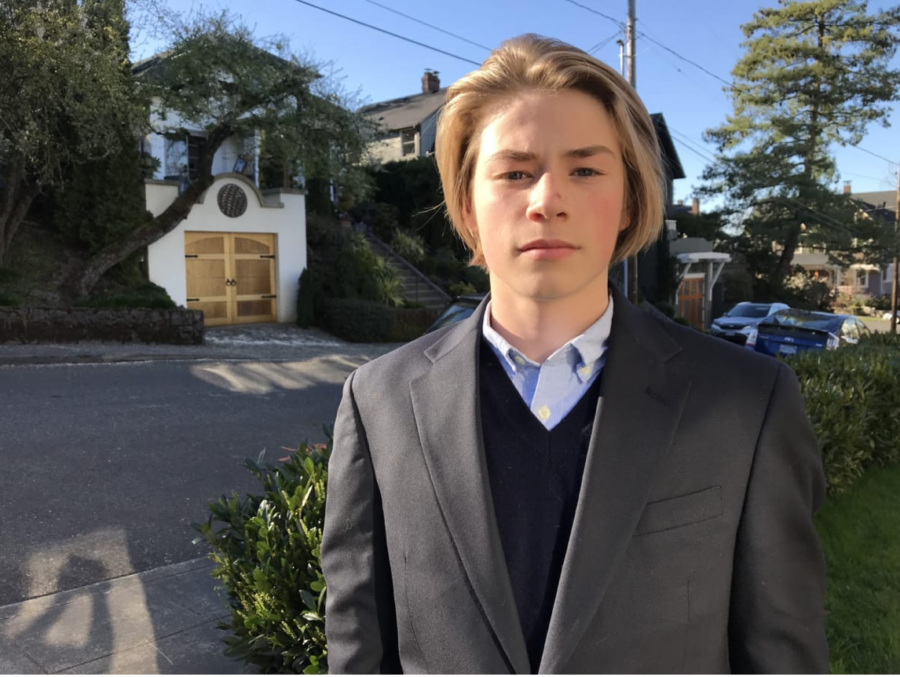 Photo courtesy of OYVF
Sumner Rahr is already a successful entrepreneur and he's only a junior in high school.
As a student in Henry Hooper's entrepreneurship class, Rahr started a business called Hood Clothing along with several peers. After a few months of selling t-shirts to friends and family, the company fell through due to the lack of funding and social capital. Rather than giving up,  Rahr decided to help his peers avoid the same problems and began the Oregon Youth Venture Fund.
According to the Oregon Youth Venture Fund's (OYVF) website, the group's main goal is to help youth entrepreneurs "grow their business, helping to stimulate Oregon's economy and turn their own dreams into reality."
During the creation of the Oregon Youth Venture Fund, Rahr shared his progress with Lincoln Principal Peyton Chapman.
"Sumner did great communicating his ideas for the OYVF and keeping me updated. I enjoy sharing student work with our community and was pleased to be able to promote the student-led entrepreneurial project," said Chapman.
OYVF offers Entrepreneurship and Sustainability Awards to help youth entrepreneurs bring their startups to life.
The Entrepreneurship Award is based on an organization's progress and their capability of generating wealth. The Sustainability Award will be based on how well a company is "finding new or improved ways to conserving and preserving the environment," according to Rahr.
Applying to the awards is comprised of three steps. First, applicants must apply via email to OYVF. Once Rahr and his team have reviewed the application, the applicant must create a three to five-minute presentation about the business. According to the OYVF website, after all applications have been reviewed, Rahr and his team will "pick the top applicants and issue a return-free investment."
Rahr says that for the Entrepreneurship Award, "we will be giving out three different awards of $2,000 each to kids to help go towards their company." For the Sustainability Award, "we will offer a $4,000 gift to a for-profit company."
Applications for both awards are currently open until November 15th. Some current and former Lincoln students have already applied.
"We have someone [applying] who is creating a sustainable business that is finding a new material that can conduct electricity better than any other material, which is really cool," says Rahr.
To apply for either of the awards, visit the Oregon Youth Venture Fund website www.oyvf.org for more information on the application process.