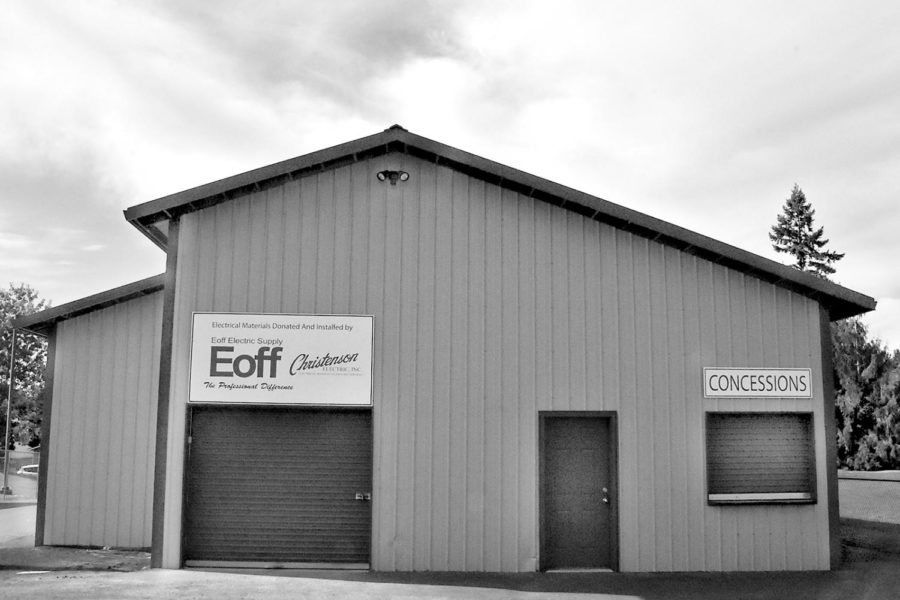 Kayla Rae
SOUTHRIDGE HIGH SCHOOL – A high school varsity sport with a home field more than seven miles away, batting cages in the back of a building and a practice field not qualified to be used in league. This is the reality for Lincoln's softball program.
The team suffers from a significant lack of facilities, which is one of the main reasons the entire coaching staff quit last month, coaches told The Cardinal Times.
Christina Archambault, varsity head coach, and Meghan Laughlin, varsity assistant coach, both recently took another coaching opportunity at Southridge High School in the Beaverton School District. Along with Archambault and Laughlin, junior varsity head coach Chris Harper and assistant coach Trevor Kriesel don't plan to come back.
The Southridge offer was lucrative, but not for the usual reasons. "It has nothing to do with pay. It has everything to do with facilities and support from the administration," Archambault says.
The only on-site facility that Lincoln has for baseball and softball is batting cages, which can only be used under adult supervision, preventing practice during a player's free time.
Junior Chloe Sutherland, going into her third season on varsity softball, says there is a problem not only in the lack of facilities, but in the way they are allocated.
"Baseball has multiple coaches right now when softball doesn't have one. It's frustrating seeing baseball get everything while softball either gets the leftovers or nothing. Our coach had to put in extra work to get field time and practice fields," Sutherland says.
Junior Bailey McCormick, also going into her third season on varsity softball, says "Lincoln softball has always gotten the short end of the stick in regards to practice facilities." Although, she states that "it was much worse" two years ago.
Lincoln softball's home field has been all around the city. One year, the field was Erv Lind Stadium, seven miles away on the east side, with a majority of the games beginning at 4:00 p.m., during rush hour. Other years, the home field was located Westmoreland, Delta Park and Hillsboro, all even further away.
The last few years, Lincoln players and youth player families have been attempting to turn the East Sylvan softball field into a home field. However, the efforts were denied by the city.
"There's been a lot of effort to make East Sylvan the home field, but it's not zoned to be a varsity stadium," Lincoln athletic director Jessica Russell says. "Even though we have all the money, effort and resources, it can't be a home field unless the city changes what's allowed to be in that space."
At Southridge, separate facilities are provided for baseball and softball, with each sport having a varsity and JV field, batting cages in a barn, two team rooms and a coaching office.
Archambault felt that the move "would be a great opportunity to expand my softball knowledge and to be a part of a community that highly supports their softball program and gave me an opportunity to have way more facilities than I could only dream about having at Lincoln."
She also says, "When I started at Lincoln four years ago as the head coach, I had three goals. One of those goals was to find a home field for Lincoln softball that we could call home. Unfortunately, I realized there are barriers out of my control to make that happen.
"Going over to Southridge allows me to come in with a new group of girls and create a program I envision me running without any outside factors controlling it."
Now that Lincoln's fall sports are wrapping up, Russell is going to have to hire a completely new coaching staff before the season starts in the spring.
"We had a meeting with players and parents to look at what they want in a coach and coaching staff, it's definitely high on the priority list," Russell says.
While the coaching search goes on, players do not plan to give up their practice. Lincoln sophomore Molly Neupert explains that "the upperclassmen are going to organize winter training. Other than that, we don't have a coach right now and it's tough not having anyone to help us out and having all us girls do it on our own without a coach."