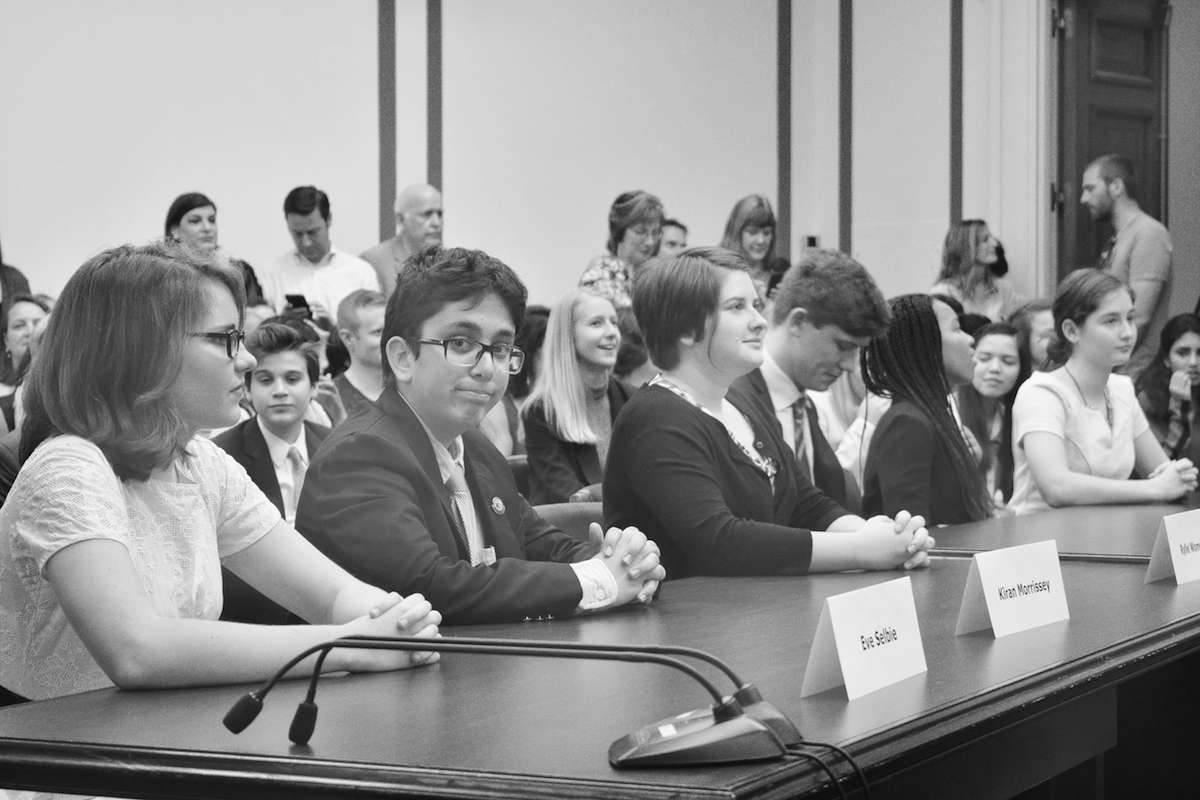 Kevin Nguyen
Constitution team has long been a popular tradition at Lincoln High School.  Every year,  students apply for a spot on the team that competes in front of real judges and legal officials.  
The program has been successful nationwide, with seven national titles to its name.
Despite all the success participants have enjoyed, the activity also has developed a reputation for taking a toll on other aspects of students' lives, including their grades.  Former team member Kiran Morrissey found it hard to balance Con team with academics.
"I didn't really adjust my schedule…I tried to fit it all into the schedule I went into the school year with…that resulted in some lower grades," he said.  
Although Morrissey does make note of this downside, he goes on to stress how the activity was worth it in the end.  Like many Con team students, Morrissey found that the hard work paid off with positive traits and lessons gained.
"I think the trade-offs were worth the sacrifices," he said.  
"My participation in the LHS Constitution team made me a lot better at time management.  It was also a great team experience."  
Morrissey stated it was a highly educational process.
"I definitely learned a lot about government, and the comparison between our government and that of other countries."  
At competitions, students pour out everything they have learned and make cases in front of federal judges and members of congress.  Their knowledge on the Constitution and anything related to it is put to the test.  
This aspect of learning is a critical part of Constitution team.  According to coach George Ten Eyck, it stands above all else.
"The biggest quality we look for [in Con team students] is a deep desire to learn.  Yes you are there to compete and win, but that almost becomes secondary as you start really diving deep into what government is, what political philosophy is, what it means to be in a country that governs itself via a constitution," Ten Eyck said.
This is one of the upsides that led Morrissey to ultimately encourage other students to join Con team, but under some suggested conditions.  
"I would tell them to adjust their classes and schedule, unlike I did," he said.  
When considering all the factors that may lead to one's interest in Constitution team, accomplishments of the program can never be ignored: seven national titles and 20 state titles in the 29 years this competition has been going on.  
While Ten Eyck acknowledges value of the program's reputation, he believes it is a stronger internal desire that pushes the student most.
"Definitely the winning record promotes itself, but I think students understand that it is a highly academic endeavor, and the type of student it attracts wants that."  
Students apply for a spot on Constitution team in the school season prior to their year of participation.  
Freshman Cate Miller is one of the students selected for next year's group.  When asked what prompted her to join, Miller's answer echoed the words of Ten Eyck.
"I'm expecting to learn a lot.  Not necessarily to do well at state, or go to nationals, but most importantly to know the Constitution like the back of my hand," she said.    
The academic experience influences her decision to join the team, as she is aware of the intense schedule it requires.  
"There's a lot to do, already I'm looking at it like wow this is a lot of work.  But if I'm committed, it will pay off."  
Ten Eyck understands the required dedication to the activity, but agrees that the lessons and skills it teaches makes the experience worth it.  
"Yes, it is a huge time commitment, but many useful habits are taught.  A lot can be learned on how to do good collaborative group work.  In addition, it teaches a certain curiosity that can be taken to other classes.  Kids really get a lot out of this experience."  
One thing is for sure with Constitution team – it continues to thrive at Lincoln.  Next year's team is already decided from the pool of applicants, who are ready for their year with the activity.
 Although this may require them to tweak their schedules, and there may be long nights, the experience is likely to all pay off in the end.  The group is ready to learn, compete, and ultimately carry out the Lincoln high school tradition.