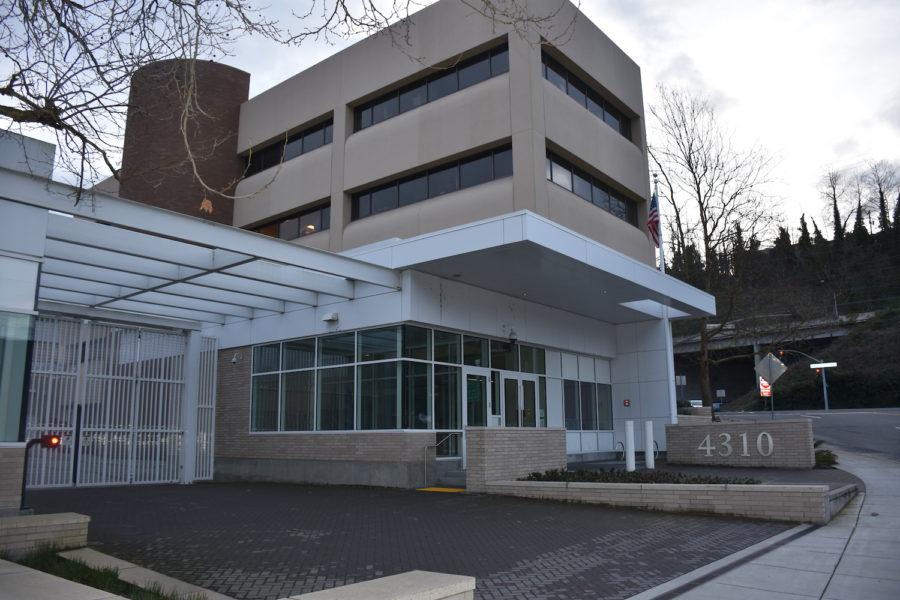 Jamie Bikales
If officers with the federal Immigration and Customs Enforcement agency were to come on to the Lincoln High School campus looking for students who might be undocumented, administrators at the school would not turn over any such students.
Instead, they say they would put the needs of students first, regardless of their immigration status.
That's because Portland Public Schools has declared all of the schools within the district "sanctuary campuses"  as of  Nov. 18, following Portland Mayor Ted Wheeler's announcement that the city of Portland is a sanctuary city on Nov. 16.
This classification means, as Wheeler wrote in The Oregonian in January,  that the city of Portland will not  "aid in the deportation of our neighbors whose only offense is being undocumented. "
That is also the stand being taken by PPS, according to a press release from interim Superintendent Bob McKean.
"PPS will not allow federal agents to enter a school and will not allow any student to be removed from school," McKean said. He added that PPS is committed to guaranteeing public education for everyone, regardless of immigration status.
The Lincoln administration also aligns with that policy.
"We don't release any private information of our students [to immigration agents]," stated Vice Principal Alfredo Quintero. "They have to have a warrant."
The PPS school board further clarified its position on federal immigration enforcement with Resolution 5363.
Passed on Nov. 17, it outlines the procedures in the case Immigration and Customs Enforcement were come to a PPS school seeking undocumented students or teachers. The protocol is strikingly similar to how the school would respond to an intruder.
If ICE comes to Lincoln, or any PPS school, Principal Peyton Chapman would activate a Lockdown-Team Response, where all the doors are locked, lights are turned off, and students hide in classrooms. Some teachers are assigned to go and communicate with the officials from ICE.
PPS has also required ICE to contact PPS' Superintendent and District Legal counsel before going to any PPS grounds.
Government and Econ and IB Social Anthropology teacher Julie O'Neill agrees with PPS' stance on immigration.
"Schools have an obligation for the health, safety, and welfare of our students," she said. "We need to put ourselves in the shoes of the families. It is a traumatic event, and a team lock-down response is the right response."