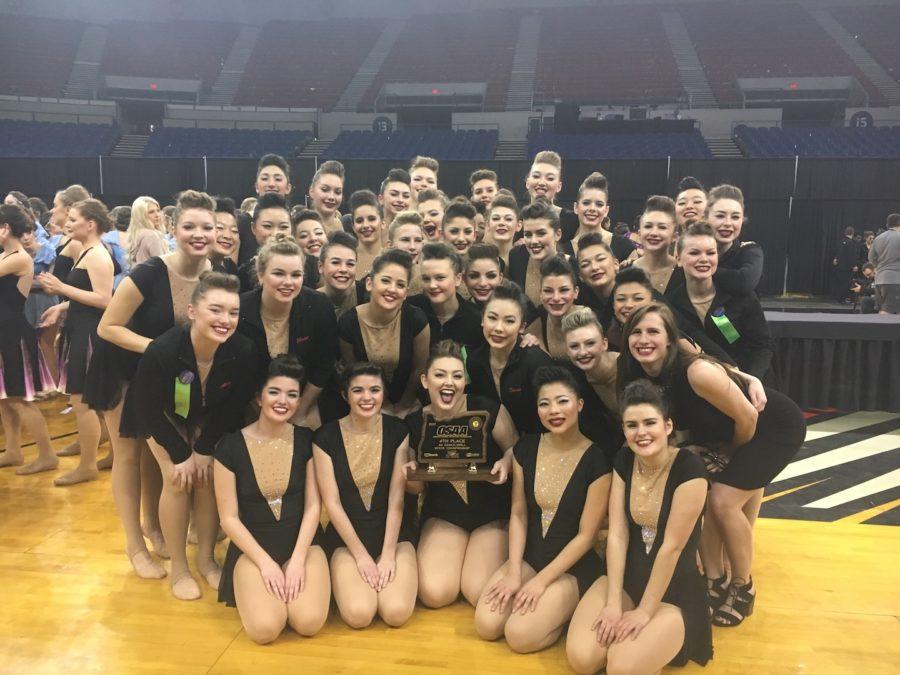 Courtesy of Keeley Driscoll
The Lincoln dance team took fourth at the State competition March 16-18 at the Veterans' Memorial Coliseum, finishing with a score of 82.77 points. Sheldon took first place with 87.53 points.
Teams are judged out of 100 in categories that include technique, precision, alignment, complexity, choreography and creativity.
"We prepared mentally and physically, we were ready to do our best," Lincoln coach Keeley Driscoll said of her team's success. "We were creative in our movement and pushed the limits by trying new things. We bonded, fought through the obstacles and had strong communication within the team."
The team looks to do even better next year. "Our goal for next season is to practice even harder, and perform even harder, but have fun too," Driscoll said.